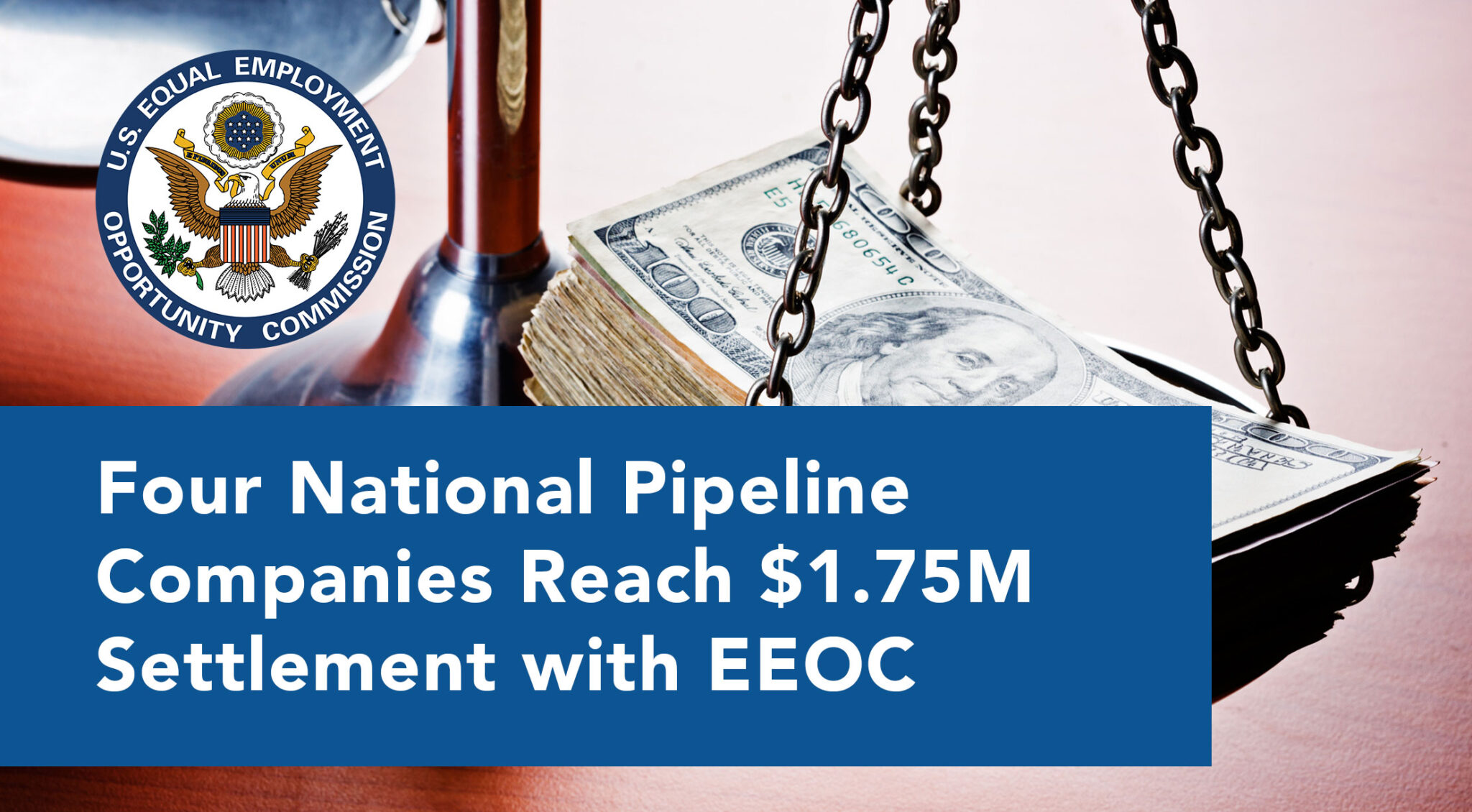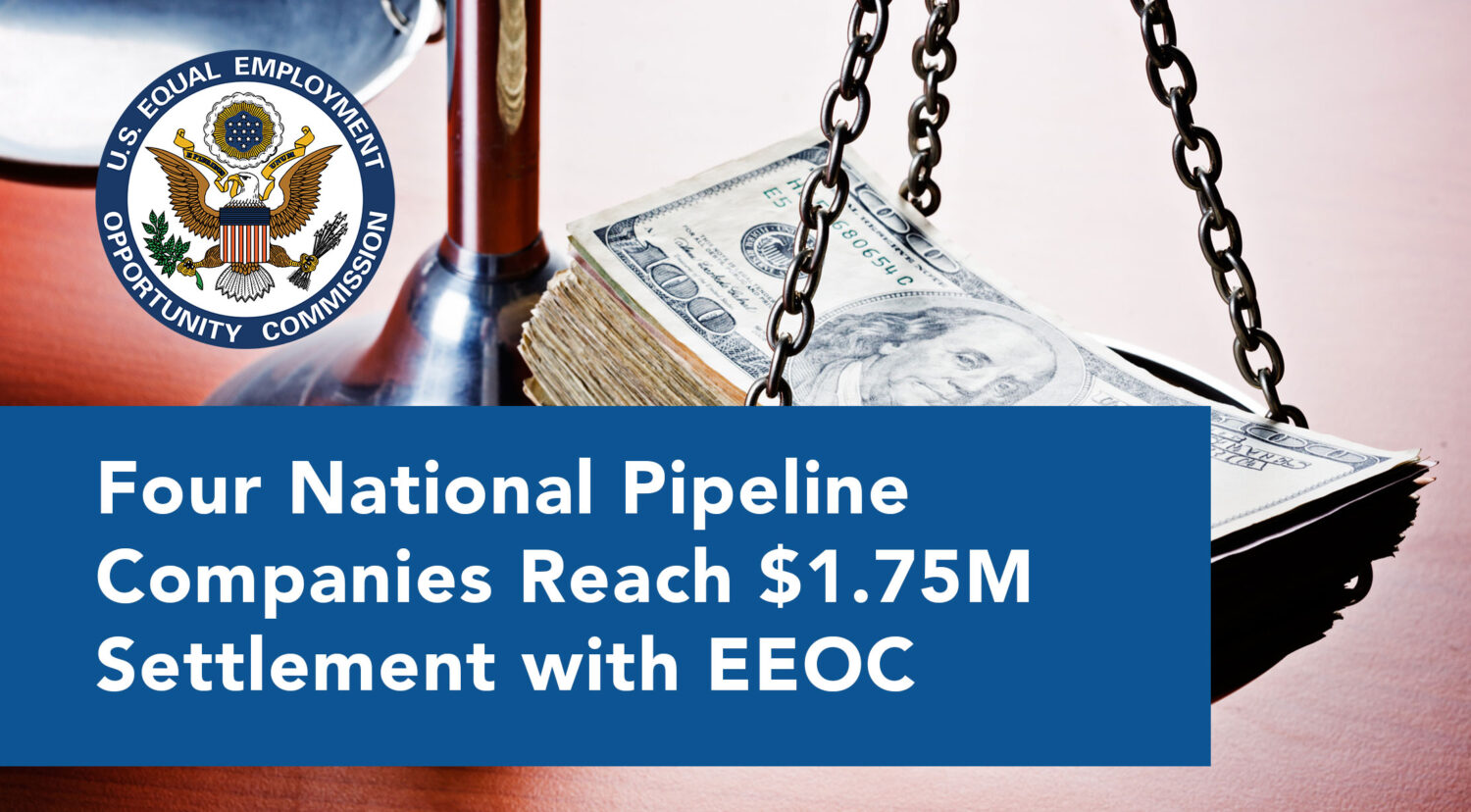 Four national oil and gas pipeline companies will pay $1,750,000 and provide additional relief to 16 discrimination victims to resolve a lawsuit brought by the U.S. Equal Employment Opportunity Commission (EEOC) for systematic race, national origin and sexual harassment as well as retaliation in the workplace.
The EEOC suit alleged that Plains Pipeline, L.P., Plains All American GP, LLC, Plains Marketing, L.P. and Copperhead Pipeline and Construction, Inc., operating as joint employers in New Mexico and Texas, subjected male oil pipeline workers to discrimination and harassment by way of demeaning insults and derogatory remarks based on their African American race, Native American, Hispanic, and Mexican national origin, and/or of their male gender. In addition, the EEOC also stated that the companies retaliated against them by firing them after they complained about the harassment or for associating with coworkers who filed the harassment complaints.
As a result, in addition to the $1,750,000 settlement, the Plains and Copperhead companies are required to improve their discrimination and retaliation policies, display an anti-discrimination notice, report detailing compliance with the agreement, and provide harassment and retaliation training to all of their employees, managers and human resources staff. They also agreed to discipline the individuals in management responsible for the alleged retaliatory conduct as well as fire the alleged harasser.
"Federal law requires employers to act promptly to protect employees who are harassed on the basis of their race, national origin, or sex," said EEOC Trial Attorney Jeff Lee. EEOC's Acting District Director Melinda Caraballo also added, "Employers, including contractors and subcontractors working for them, are responsible for preventing, recognizing, stopping, and remedying the harassment. Failing to do so not only violates federal law, it also encourages more harassment and retaliation. We appreciate that
these employers worked toward reaching an agreement with the EEOC that will improve
their training, policies, and procedures to recognize and prevent future discrimination."
This is another example of the EEOC's concerted efforts in recent years to identify and pursue discriminatory policies and practices which perpetuate systemic racism. The EEOC defines systemic cases as "pattern or practice, policy and/or class cases where the discrimination has a broad impact on industry, profession, company, or geographic location."
---
Federal Contractors Must Create a Work Environment that is Free from Discrimination and Harassment
---
Title VII of the Civil Rights Act of 1964 protects workers from workplace discrimination and/or harassment based on race, national origin, religion, or other protected class, and prohibits employers from retaliating against individuals who report the harassment or employees associated with the complaining employees. These same obligations apply to federal contractors and subcontractors under Executive Order 11246, as enforced by the Office of Federal Contract Compliance Programs (OFCCP).
---
HR Unlimited, Inc. specializes in helping federal contractors and employers effectively meet their AAP and EEO compliance obligations. Please contact us to discuss any of your questions, concerns, or needs in this area.