LATEST ON AFFIRMATIVE ACTION NEWS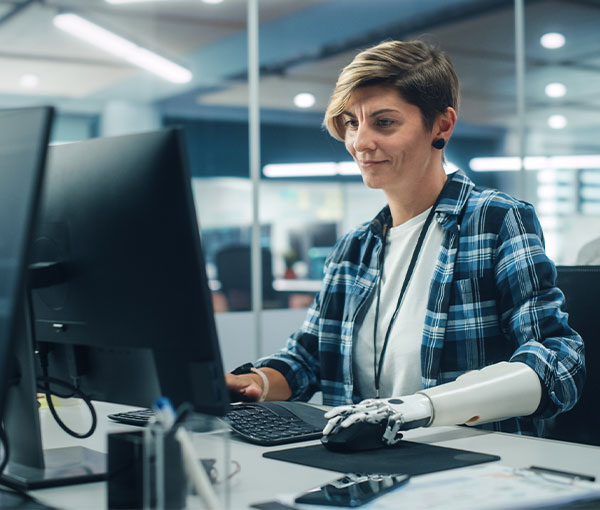 New Resource Guide on Rehabilitation Act Compliance
September 26, 2023, marks the 50th anniversary of the Rehabilitation Act of 1973 that protects Americans with disabilities in the workplace. To commemorate the anniversary, the OFCCP, EEOC, as well as the Office of Disability released a Commemorative Resource Guide on recruitment, hiring, and employment of individuals with disabilities. This guide provides insights into the key functions carried out by these agencies in upholding and promoting Rehabilitation Act compliance, as well as their roles in outreach and education. The guide also contains valuable details about the Rehabilitation Act tailored for both employees and employers, guidance on seeking assistance, examples of effective strategies, references to pertinent agency materials, and additional resources.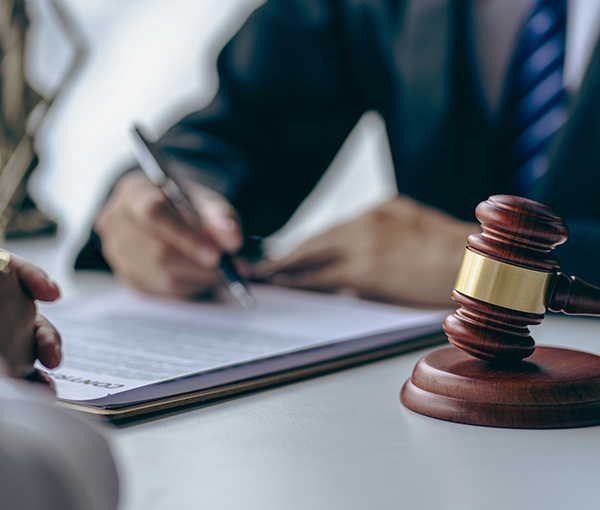 EEOC and U.S. Department of Labor Announces Partnership
The U.S. Equal Employment Opportunity Commission (EEOC) and the U.S. Department of Labor's Wage and Hour Division (WHD) have recently joined forces in a partnership to strengthen and maximize the enforcement of federal laws and regulations.

Their Memorandum of Understanding (MOU) outlines the procedures both WHD and the EEOC will be following to address the need for information sharing, joint investigations, training, and outreach between WHD and the EEOC. EEOC Chair Charlotte A. Burrows said, "This collaboration will further effective outreach and enforcement with respect to the federal laws that advance equal employment opportunity and fair pay, including the recently enacted PUMP Act and Pregnant Workers Fairness Act."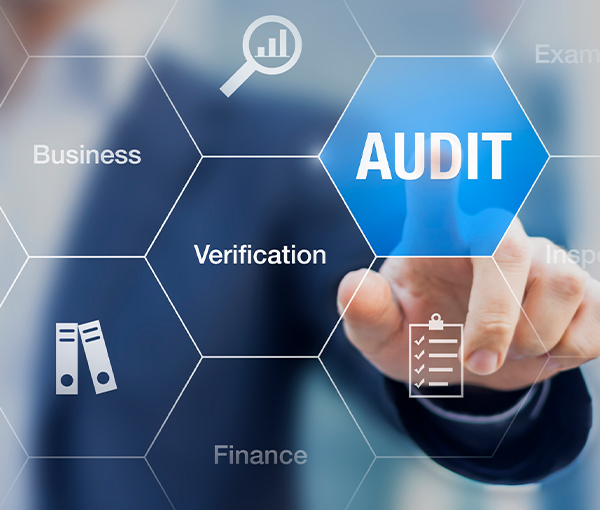 OFCCP Publishes New CSAL List of Federal Contractors
The OFCCP recently published a new Corporate Scheduling Announcement List (CSAL) that included 1000 federal contractors and subcontractors selected for a compliance evaluation. If a contractor is in violation of regulations and fails or refuses to come into compliance, the contractor may be subject to sanctions, including suspension or debarment of their Federal Government contracts. 
Download your free OFCCP compliance checklist to be OFCCP audit ready. If you need further assistance, our team of OFCCP experts and former District Directors for the OFCCP can support you through the process and protect you from full audits and litigations in a way other vendors cannot. Our comprehensive support, unique OFCCP insider experience, and 100% AAP acceptance rate from the OFCCP will ensure that you meet OFCCP requirements and pass OFCCP audits.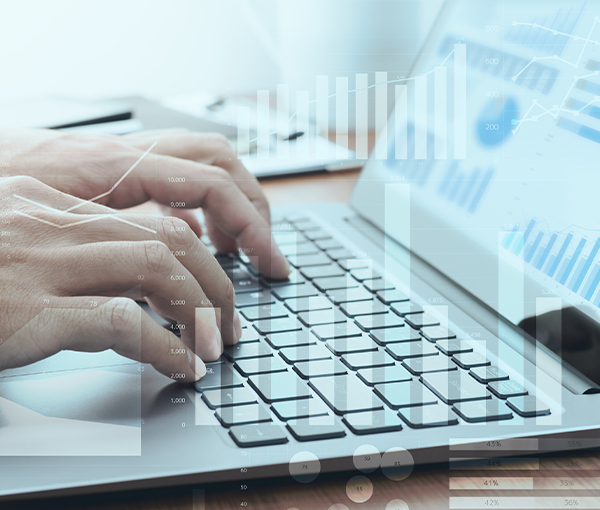 EEO-1 Component 1 Data Collection Update
After a series of delays this year, the EEOC finally released their new opening date and deadline for EEO-1 reporting. The 2022 EEO-1 Component 1 data collection will open on Tuesday, October 31, 2023, and you will have until December 5, 2023 to file the report. The newly updated EEO-1 Component 1 instruction booklet is now available to provide additional information on reporting requirements.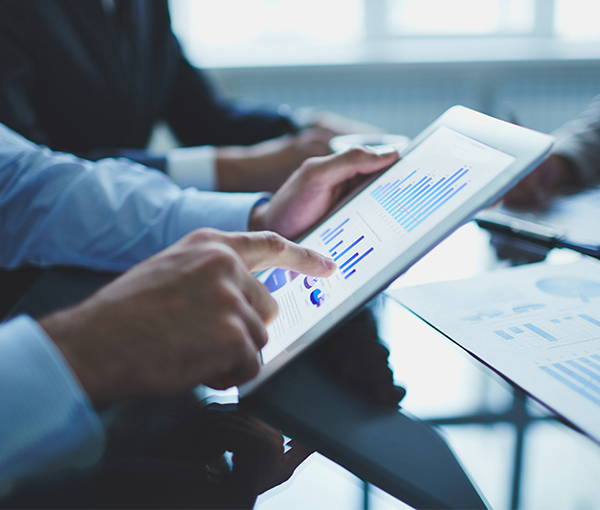 OFCCP Updates Supply and Service Scheduling Letter
The OFCCP recently introduced revisions to the Supply and Service Scheduling Letter and Itemized Listing. The updated Scheduling Letter not only clarifies existing obligations but also requires federal contractors to submit additional information and supporting data during an audit to show OFCCP compliance. Some of the changes include requiring more detailed compensation information, documentation on how technology and AI are used in the selection process, and the submission of data collection reports for the last three years.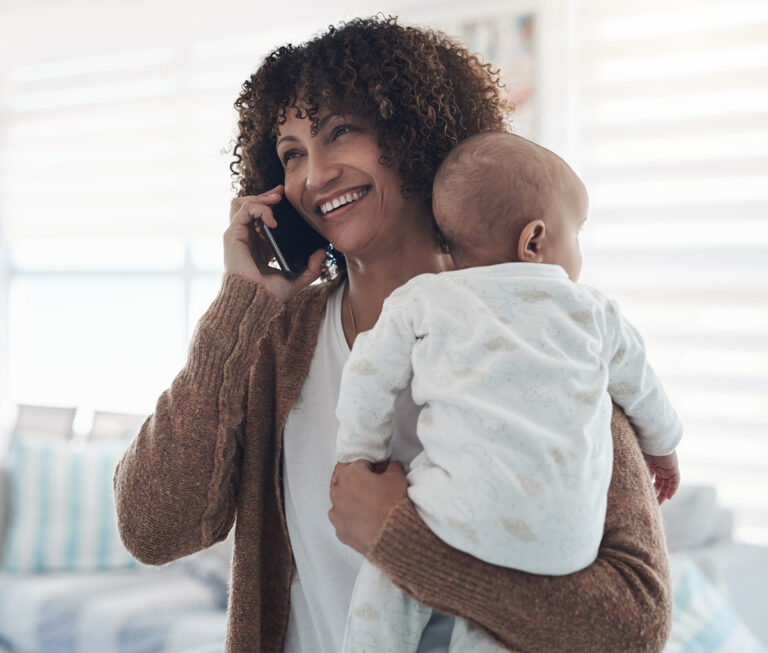 National Breastfeeding Month: Workers' Rights to Pump at Work
The PUMP Act that President Biden signed into law in December 29, 2023, expanded the right to pump breast milk at work as needed to millions of additional workers. In honor of National Breastfeeding Month, let's spread the word about its benefits and requirements to employees and employers. We encourage employers to use U.S. Department of Labor's free resources on nursing mothers' rights to pump at work.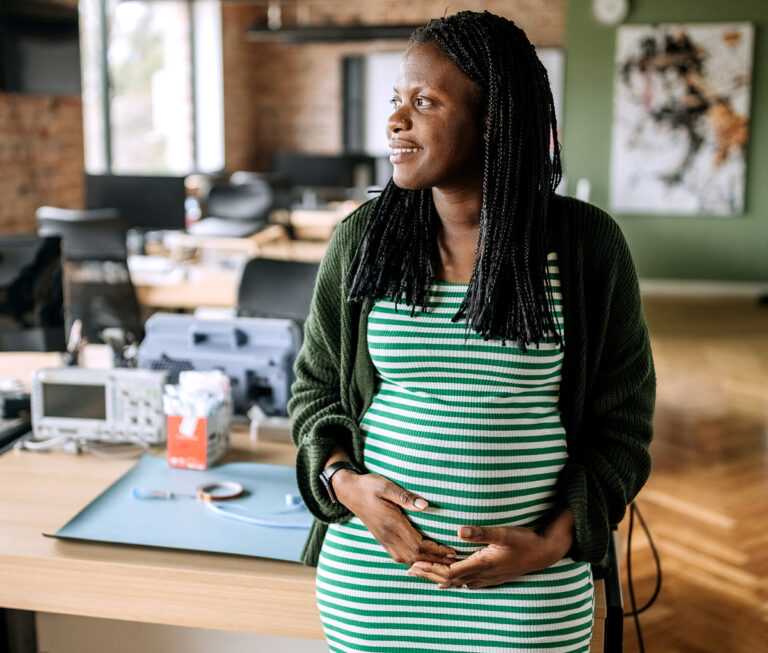 EEOC Adds More Information & Resources on Pregnant Workers Fairness Act
The EEOC has recently added more information and resources for employers on what you should know about the Pregnant Workers Fairness Act (PWFA). The PWFA is a new law that requires covered employers to provide "reasonable accommodations" to a worker's known limitations related to pregnancy, childbirth, or related medical conditions, unless the accommodation will cause the employer an "undue hardship."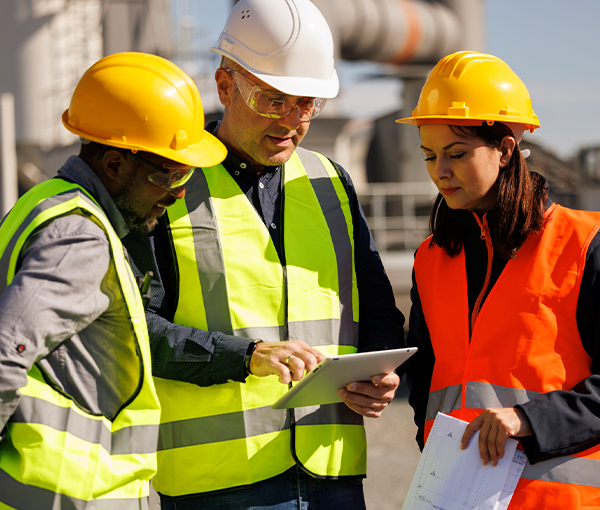 U.S. Department of Labor's Final Rule: Raising Wage Standards for Construction Workers
The federal government is making unprecedented financial commitments towards infrastructure, signifying a significant investment in the construction workforce. The U.S. Department of Labor's new final rule will update the Davis-Bacon and Related Acts, raising construction workers wage standards to reflect today's labor market. The final rule will ensure fair compensation for construction workers engaged in federally funded projects.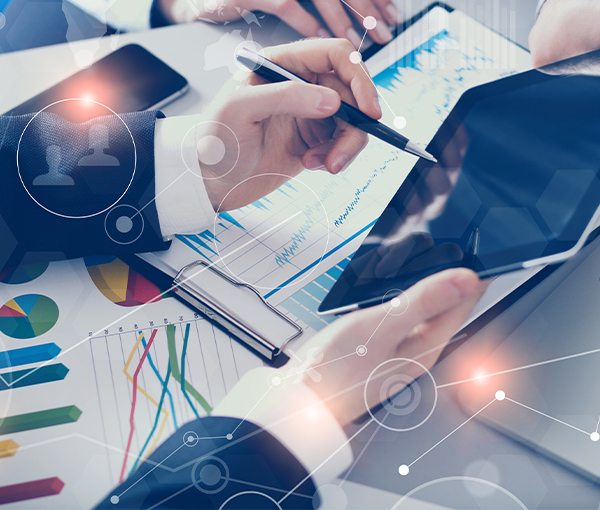 OFCCP Announced Final Rule to Improve Compliance Evaluation Process
The Department of Labor's OFCCP recently announced a final rule to improve the procedure for identifying and remedying employment discrimination. This new final rule, "Pre-enforcement Notice and Conciliation Procedures," strengthens OFCCP's enforcement by rescinding the evidentiary standards and definitions in an earlier rule that took effect in December 2020.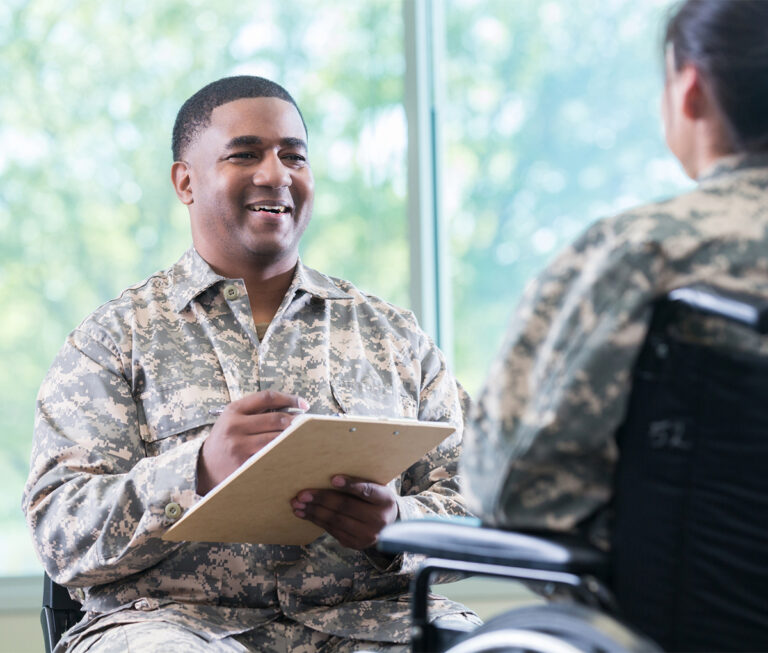 VETS-4212 Report: File Your 2023 Form Before the Deadline
It's that time of year again to submit your VETS-4212 report. The VETS-4212 report should be filed if your business has a current federal government contract or subcontract worth $150,000 or more, regardless of the number of employees. All covered federal contractors and subcontractors must submit their VETS-4212 report between August 1 and September 30, 2023, either electronically or by U.S. mail (we recommend submitting your form electronically).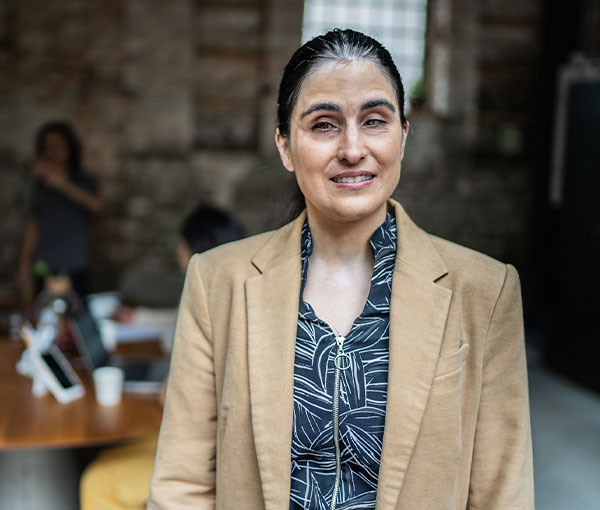 New Updated EEOC Resource on Visual Disabilities in the Workplace
In 2022, the U.S. Centers for Disease Control and Prevention (CDC), National Health Interview Survey, found that approximately 18.4% of all U.S. adults are blind or have "some" or "a lot" of difficulty seeing, even when wearing corrective lenses. EEOC's new updated resource explains how the Americans with Disabilities Act (ADA) applies to job applicants and employees with visual disabilities, as well as their rights regarding accommodations and medical disclosures.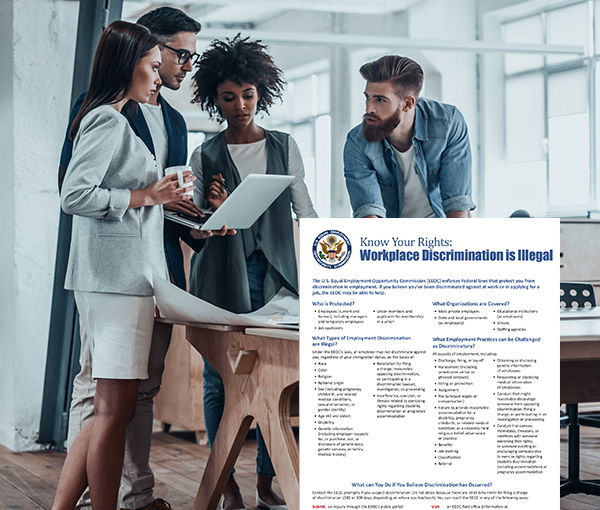 EEOC Updated Their Mandatory "Know Your Rights" Poster
The EEOC recently updated their "Know Your Rights: Workplace Discrimination is Illegal" poster to include The Pregnant Workers Fairness Act (PWFA) that came into effect June 27, 2023. These posters summarize the laws prohibiting job discrimination, and employers are required by law to post these posters in a conspicuous location in their workplace and/or digitally on their websites. Employers should ensure posted materials have the correct materials which are dated in the bottom right corner.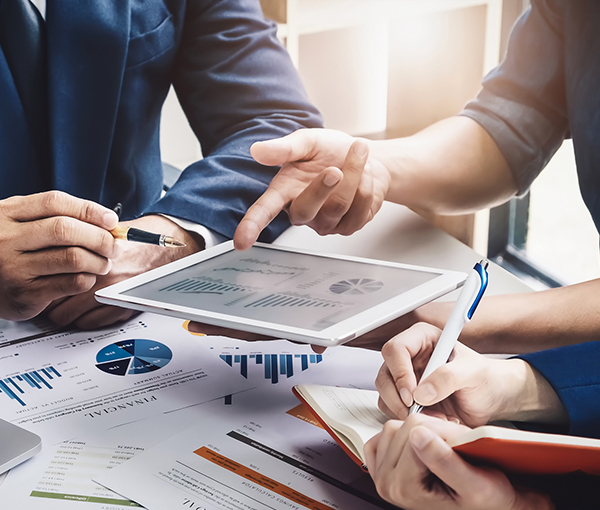 EEO-1 Reporting Portal: New Opening Date
The 2022 EEO-1 Component 1 Data Collection that was scheduled to open in mid-July has updated its tentative opening date to Fall of 2023. This allows you more time to prepare for the filing as the EEOC completes its mandatory, three-year renewal of the EEO-1 data collection by the Office of Management and Budget.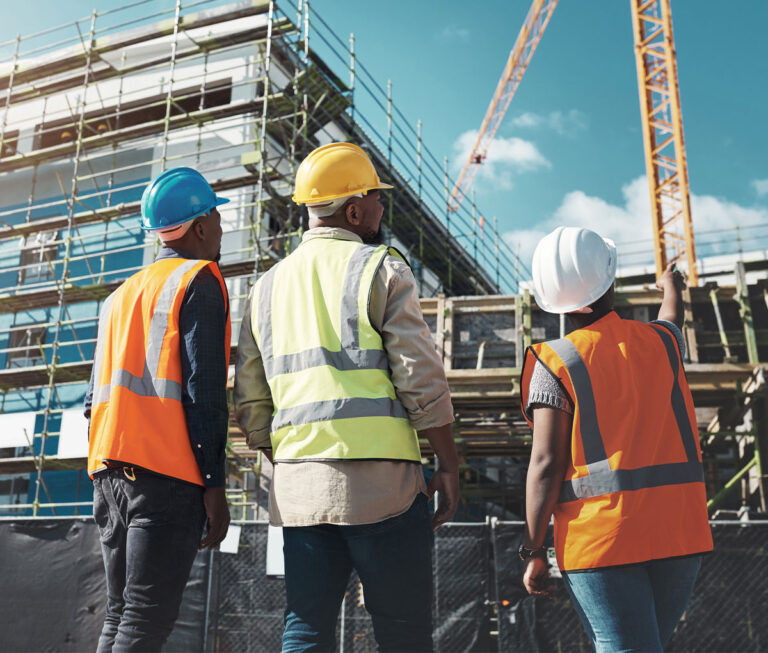 OFCCP Publishes New CSAL List for Construction Contractors
The OFCCP recently published a new Corporate Scheduling Announcement List (CSAL) for construction contractors that included 250 federal contractors and subcontractors selected for a compliance evaluation.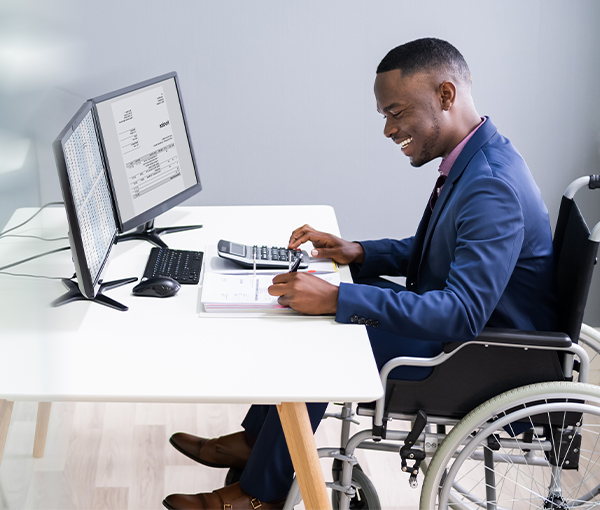 Update Voluntary Self-Identification of Disability Form by July 25, 2023
The Office of Federal Contract Compliance Programs has revised the Voluntary Self-Identification of Disability Form (CC-305) with updated information on the preferred language for disabilities as well as additional examples of disabilities. Federal contractors and subcontractors are required to implement the new form into their applicant and employee systems and processes by July 25, 2023.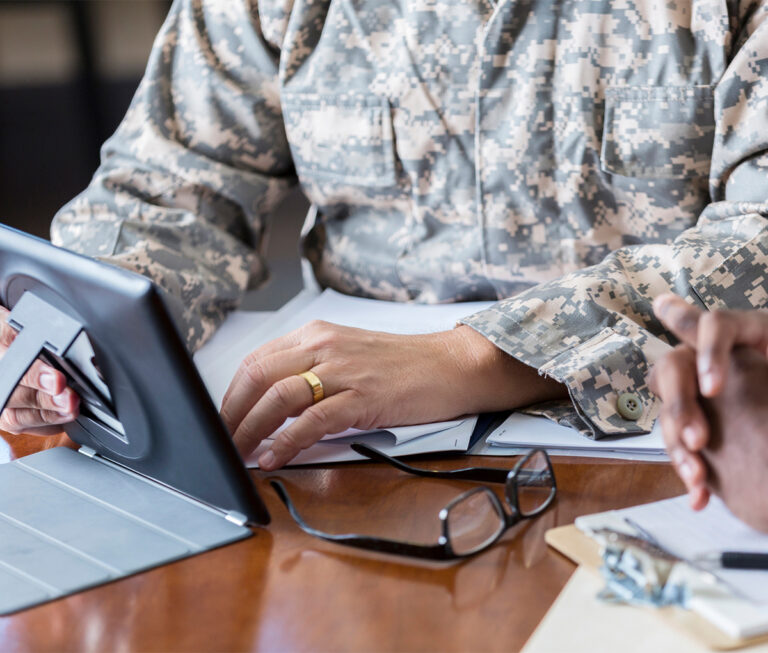 New Annual VEVRAA Hiring Benchmark is 5.4%
Effective March 31, 2023, the Annual Vietnam Era Veterans' Readjustment Assistance Act (VEVRAA) hiring benchmark has been reduced to 5.4%. The state-level veteran availability data has been updated in the VEVRAA Hiring Benchmark Database for federal contractors and subcontractors who calculate an individualized hiring benchmark using the five-factor method.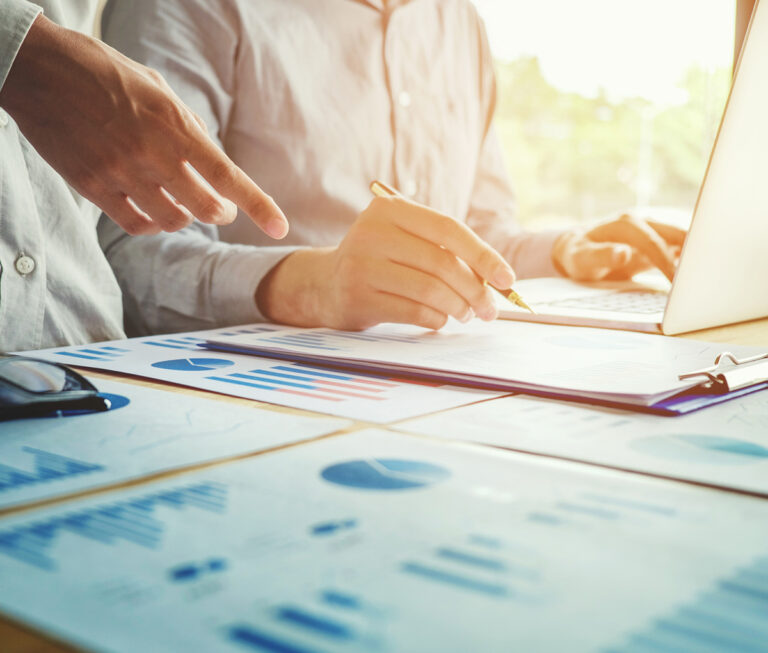 OFCCP Contractor Portal Publishes New Deadline for this Year
The Office of Federal Contract Compliance Programs (OFCCP) announced that it will open its Contractor Portal on March 31, 2023, for existing covered federal contractors to certify compliance with Affirmative Action Program (AAP) requirements for this year. Federal Contractors and subcontractors are required to certify their Affirmative Action Plans by June 29, 2023.
The OFCCP stated in their announcement that existing contractors who do not certify by June 29, 2023, will be more likely to appear on OFCCP's audit scheduling list than those that have certified their compliance with AAP requirements.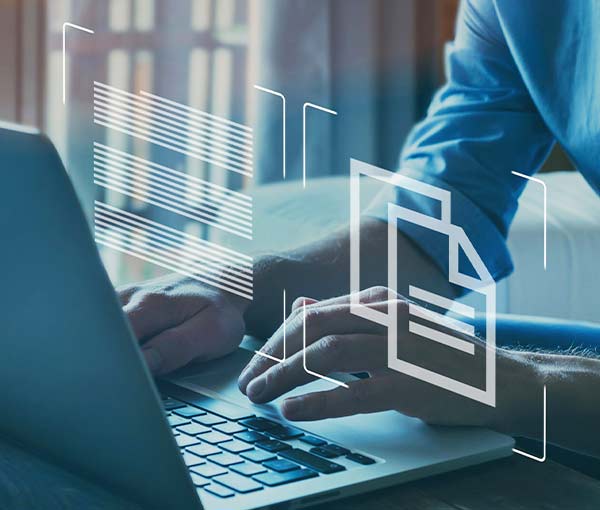 OFCCP Will Release EEO-1 Data Soon: Final Chance to Object
The Office of Federal Contract Compliance Programs (OFCCP) is preparing to release the EEO-1 Data from 2016-2020 around February 8, 2023. This report is for federal contractors and sub-contractors who have not filed an objection. The OFCCP is providing one final chance for employers to object if:
They were not a federal contractor during the relevant period
They believe they previously submitted an objection to the disclosure of their EEO-1 data
To submit an objection, employers must include information supporting their reasons and must file by 11:59 pm EST on February 17, 2023.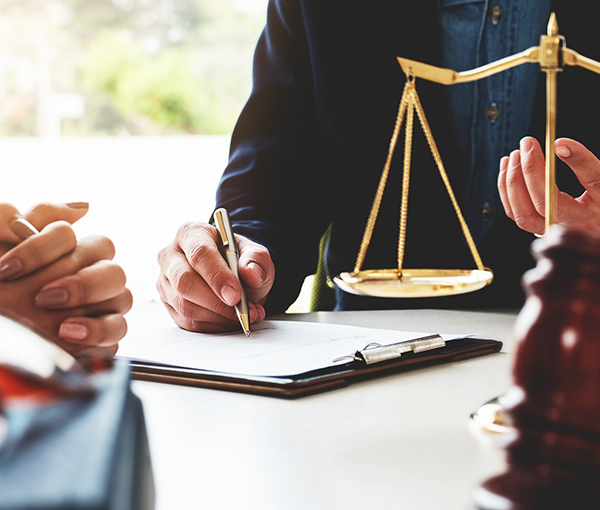 OFCCP Published New 2023 CSAL List Naming 500 Federal Contractors
The Office of Federal Contract Compliance Programs just released the latest 2023 Corporate Scheduling Announcement List (CSAL), which includes 500 federal contractors and subcontractors in the supply & service industries. These establishments have been selected for a Compliance Review (Establishment Review), Corporate Management Compliance Evaluation (CMCE), or Functional Affirmative Action Program (FAAP) Review.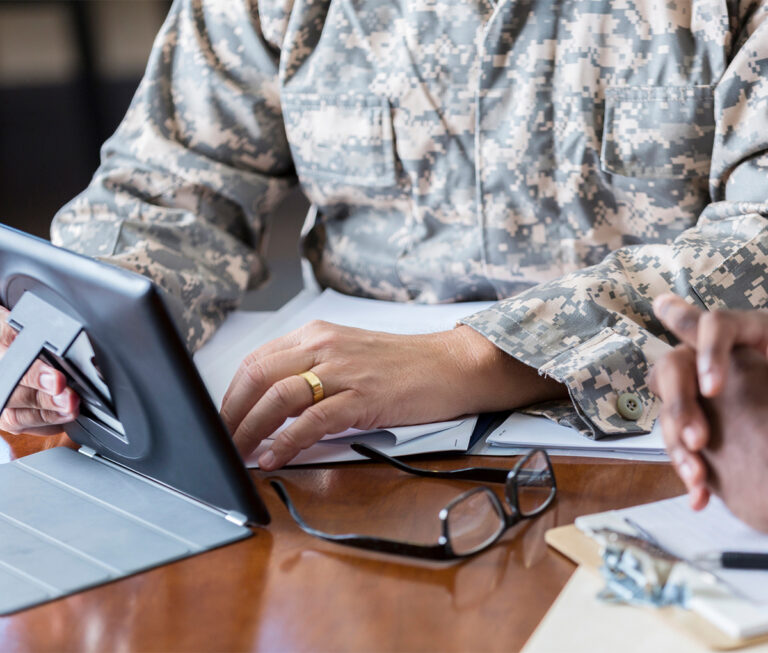 EEOC Released New Resource Document for Military Service Members and Veterans
The EEOC, U.S. Department of Labor, and U.S. Department of Justice released a new resource document with details describing federal laws that protect military service members and veterans from employment discrimination and unfair treatment. This important document will help veterans and service members learn more about their employment rights and where to get help if they believe their rights have been violated.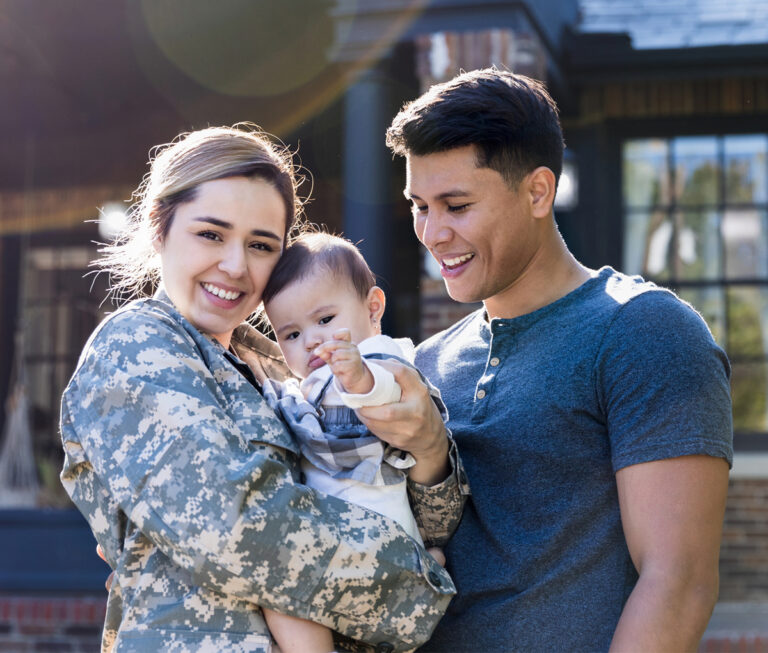 National Veterans and Military Families Month
This month, let us honor the challenges and sacrifices of veterans, current service members, and military families. We are grateful for them and the essential role they play in supporting our nation. HR Unlimited Inc. stays committed to promoting equal employment opportunities for protected veterans, disabled veterans, and their spouses, as well as helping federal contractors and subcontractors be AAP-compliant with VEVRAA. Learn more about your obligations relating to protected veterans and their families, as well as OFCCP compliance assistance tools that are available to you.
New "Know Your Rights" Poster Required in Workplaces Nationwide
EEOC has prepared a new poster to summarize the Federal laws prohibiting job discrimination, with additional information on harassment, equal pay, and how to report discrimination. The new "Know Your Rights" poster will replace the "EEO is the Law" poster. It is required by law for employers to display this new notice in a conspicuous location in their workplaces nationwide.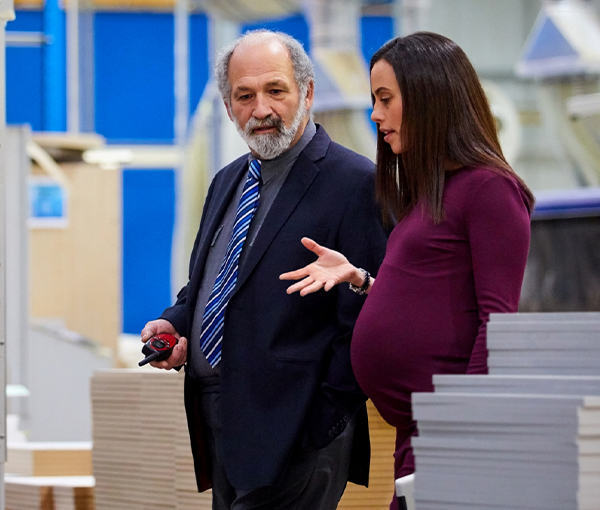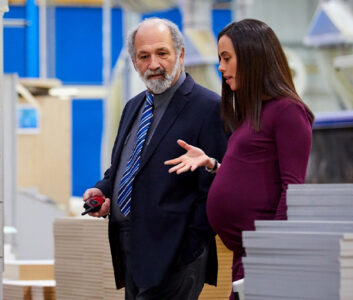 EEOC sues Walgreens for pregnancy and disability discrimination
Walgreens was recently sued by EEOC for violating federal law and refusing to allow a pregnant worker with disabilities to take emergency leave for medical attention, which forced her to resign. Later that day, she miscarried. Pregnancy discrimination is against the law. The ADA and Title VII of the Civil Rights Act of 1964 protect job applicants and employees who are pregnant from pregnancy discrimination and pregnancy-related disability discrimination.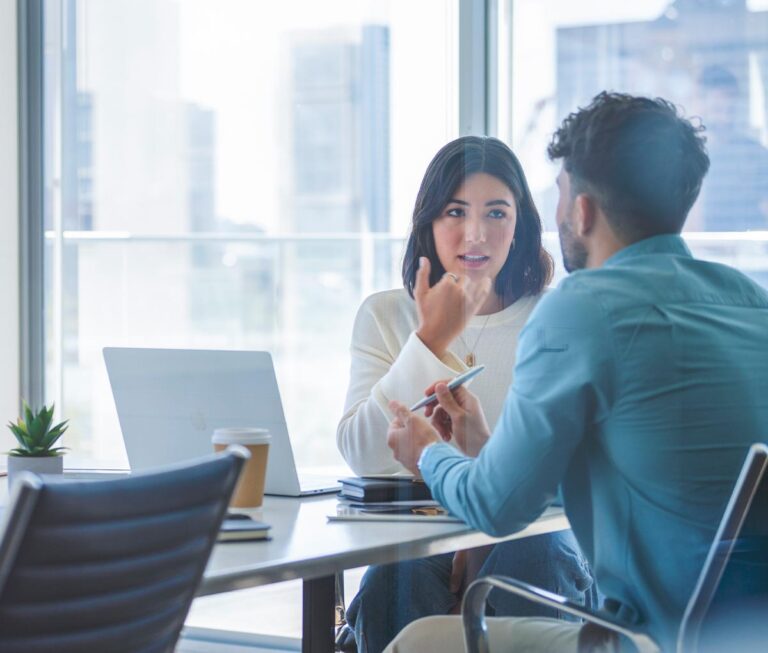 Mental Health Conditions in the Workplace: Your Legal Rights
In 2021, approximately 8,400 workers filed charges of employment discrimination with the EEOC due to a mental health condition or substance use disorder.  The ADA and Section 501 protect individuals with mental health disabilities or substance use disorders against discrimination and harassment at work because of their condition. They also have workplace privacy rights, and they may have a legal right to get reasonable accommodations that can help them perform and keep their job. Learn more about the ADA rights of individuals with mental health conditions and substance use disorder, as well as some recent cases involving mental health disabilities.
We are here to help!
Whether you have questions about Affirmative Action or Compliance, would like to find out more about our webinars, or would like to request a proposal, we will be happy to promptly respond to your inquiry.