2023 OFCCP Contractor Portal Checklist to Certify Your Compliance
Covered federal contractors and subcontractors are required to certify annually through the OFCCP contractor portal and show where they have developed and maintained an Affirmative Action Plan for each establishment and/or functional unit, as applicable.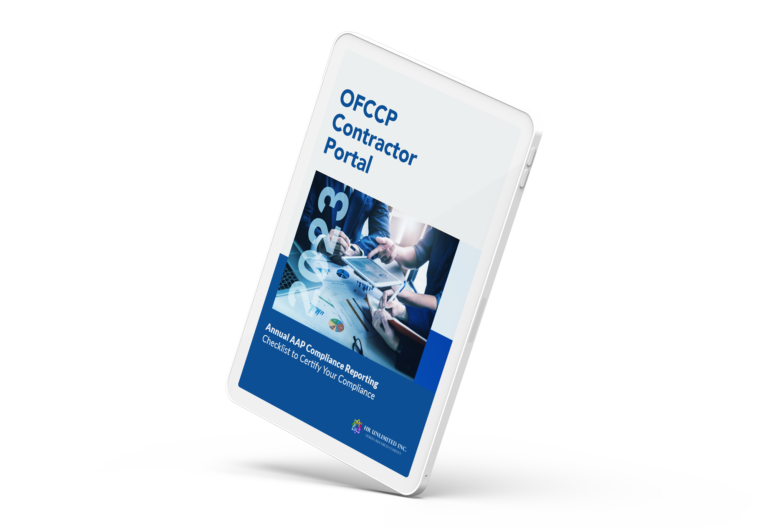 We have provided you with this valuable checklist to help you understand the OFCCP Contractor Portal and annual AAP certification process, as well as how to timely and accurately certify your compliance with AAP requirements through the OFCCP Contractor Portal. In this checklist, you will learn:
Those who do not certify by the deadline will be more likely to appear on OFCCP's scheduling list than those that have certified their compliance with AAP requirements.
Download Your Free OFCCP Contractor Portal Checklist

Tara Collins
Adams and Associates, Inc.
"Establishing a working relationship with HR Unlimited Inc. is one of the best moves we made! They have assisted us with compliance with conciliation agreements and provided teachable moments during AAP overview meetings."

Melaine Holland
Compass Systems
"They have been a true asset as far as processing all of our compliance needs. I use them for EEO-1 and Veteran Compliance testing and the formation of our Affirmation Action Plan."