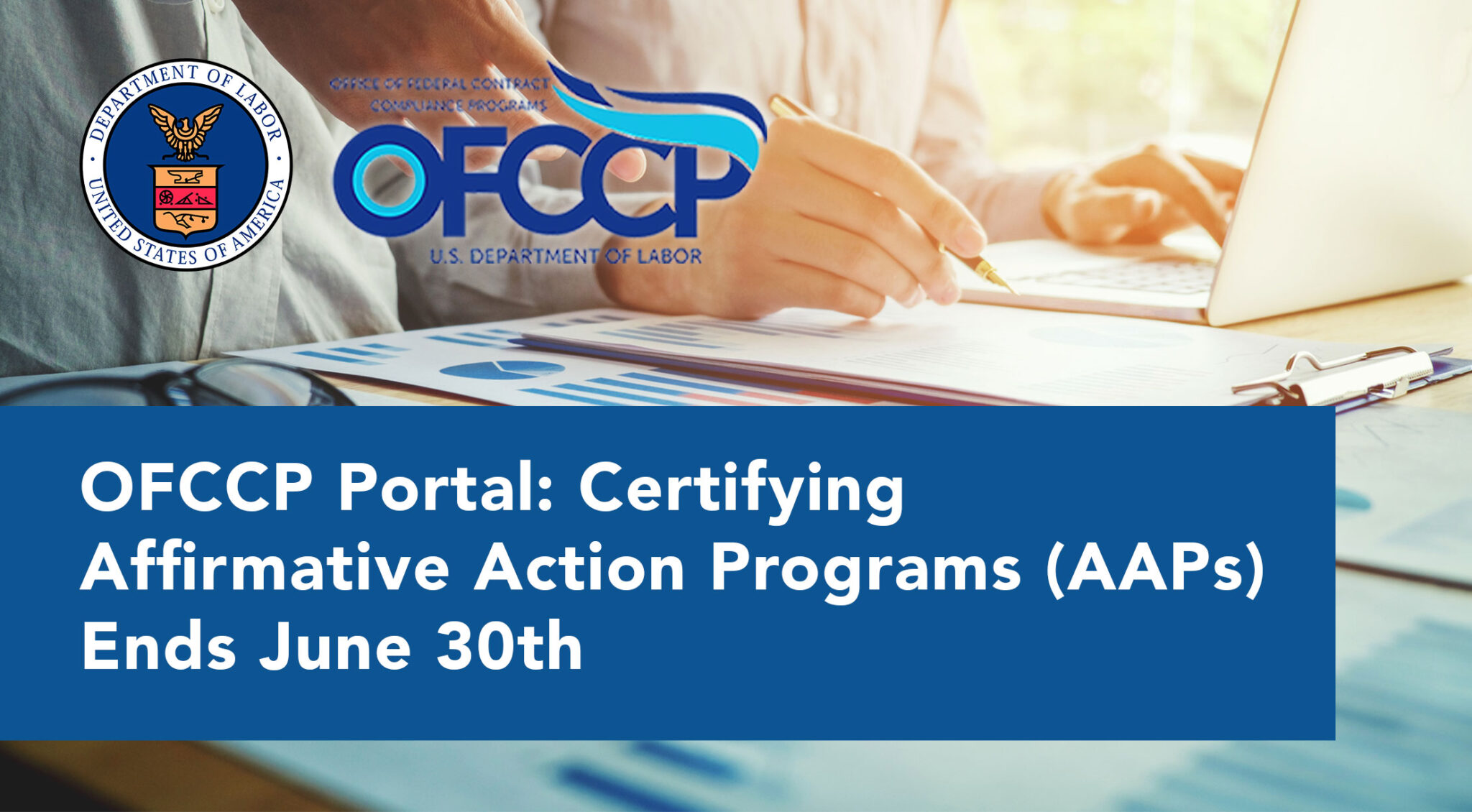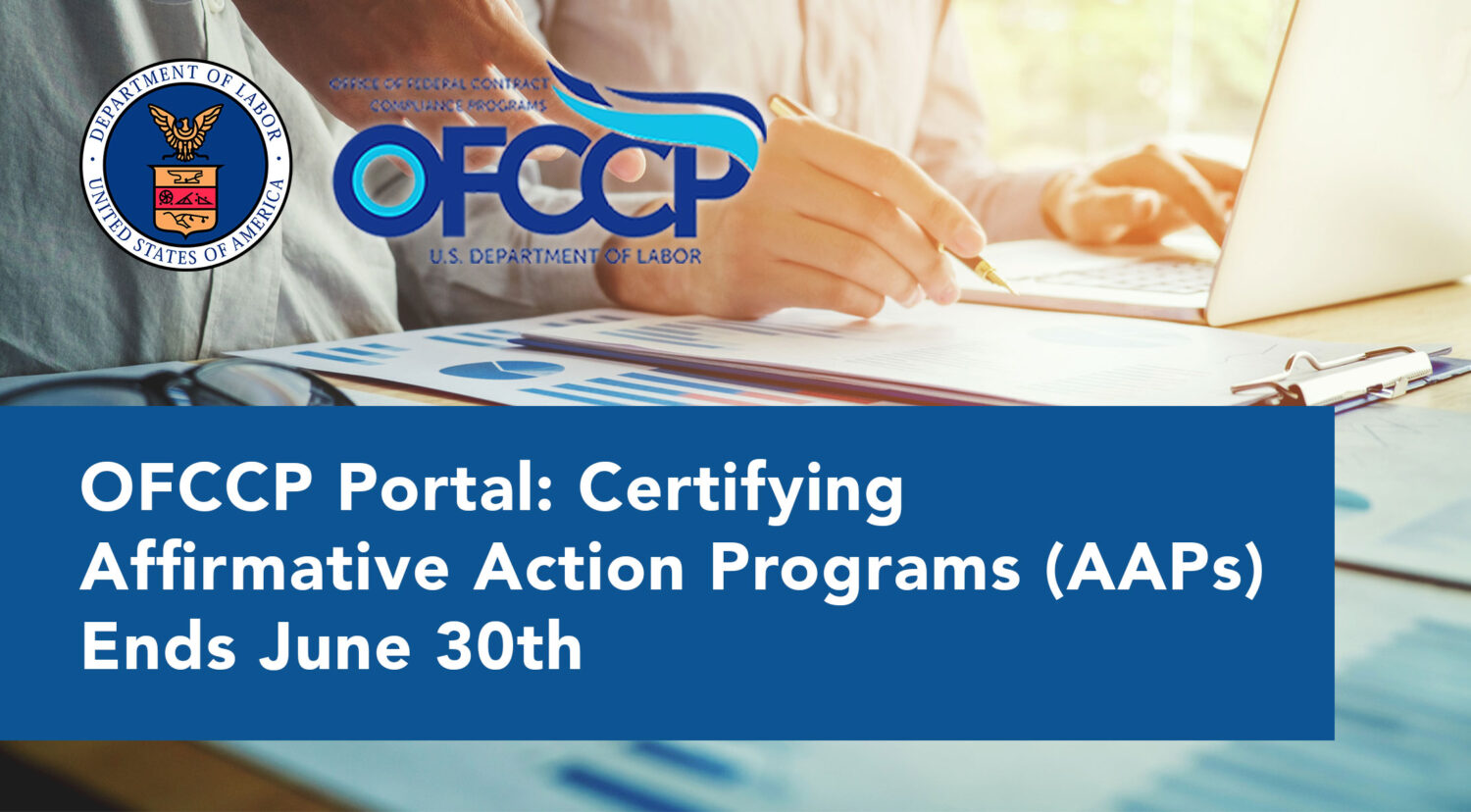 The Office of Federal Contract Compliance Programs (OFCCP) officially launched its new contractor portal for Affirmative Action Plan (AAP) verification on February 1, 2022. As a result, federal contractors who meet jurisdictional thresholds must now register for the portal and:
Annually certify that they have a current AAP and are in compliance with OFCCP affirmative action regulations
The new OFCCP Portal reporting system responds to a 2016 Government Accountability Office (GAO) report that criticized OFCCP's AAP compliance shortcomings. Before launching the new contractor portal, only federal contractors who were subject to an OFCCP audit were required to submit their AAPs via mail or email. There was also no requirement for contractors to annually certify their AAP compliance.
---
Timeline for AAP Certification
---
The deadline for existing contractors to certify their AAPs is June 30, 2022.
New contractors or existing contractors who are newly subject to AAP requirements will have 90 days after developing their AAPs to certify. Because those who are newly subject to AAP requirements have 120 days to develop their AAPs, this means they would have a total of 210 days to develop and file their AAPs with OFCCP.
---
Who is Covered by the New OFCCP Portal?
---
OFCCP explains who is covered by the new contractor portal requirements:
"Contractors that hold a contract of $50,000 or more and employ 50 or more employees must develop and maintain AAPs pursuant to Executive Order 11246 and Section 503 of the Rehabilitation Act of 1973. If a contractor has at least 50 employees and a contract of $150,000 or more, then it must also develop an AAP pursuant to the Vietnam Era Veterans' Readjustment Assistance Act of 1974."
Construction contractors who do not also hold a supply and service contract are not required to register for and use the portal. However, OFCCP has published in 2021 a list of about 450 construction contractors to be audited.
OFCCP has created several resources to help federal contractors understand the new contractor portal AAP reporting obligations, including:
Federal contractors and subcontractors should act now to learn their compliance obligations and register and certify using the new contractor portal.  
---
Join our webinar on June 15, 2022, at 10:30 AM Pacific/1:30 PM Eastern as our CEO, Ahmed Younies, provides an overview of the new contractor portal and AAP certification process and how to timely and accurately certify your AAPs under the new system.