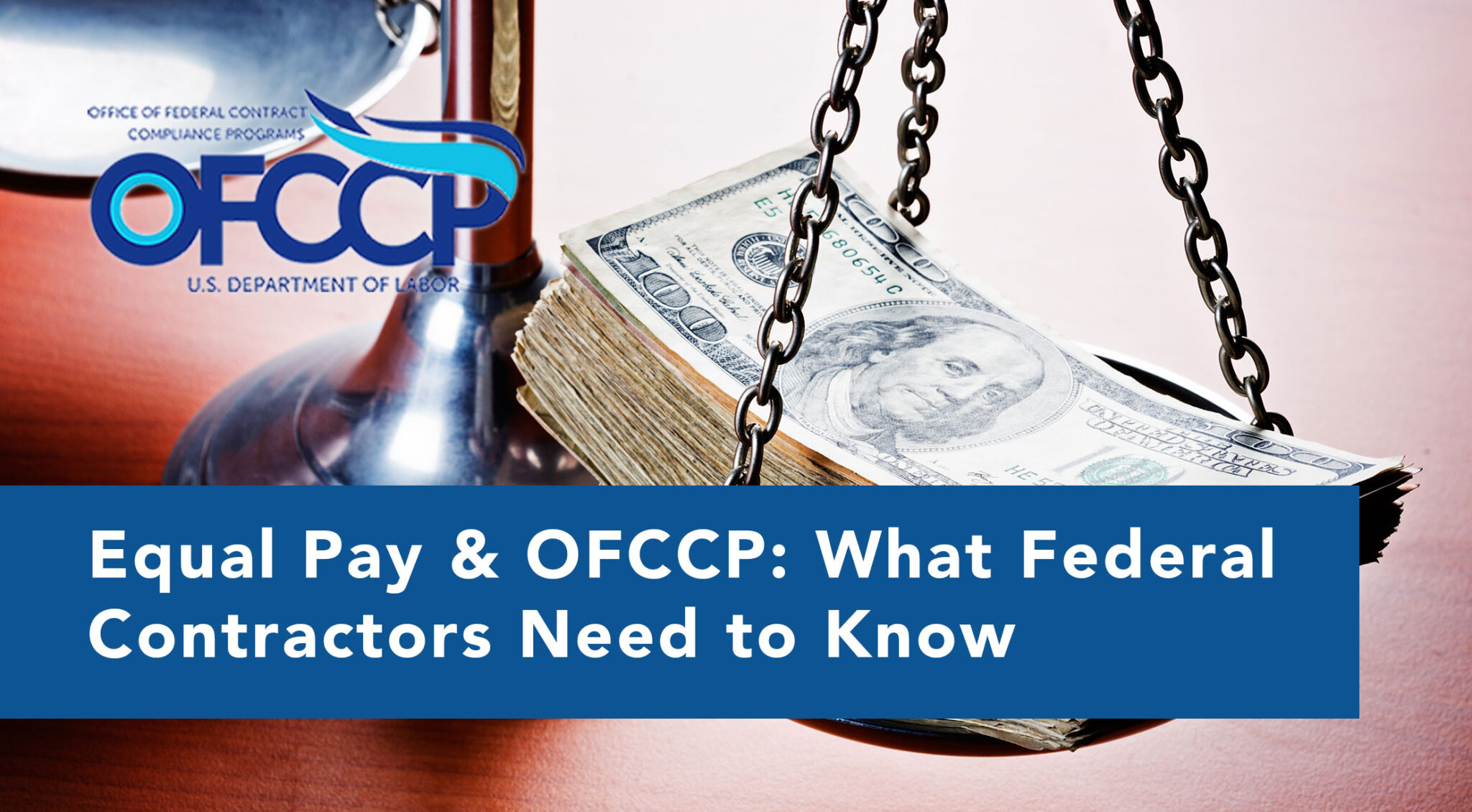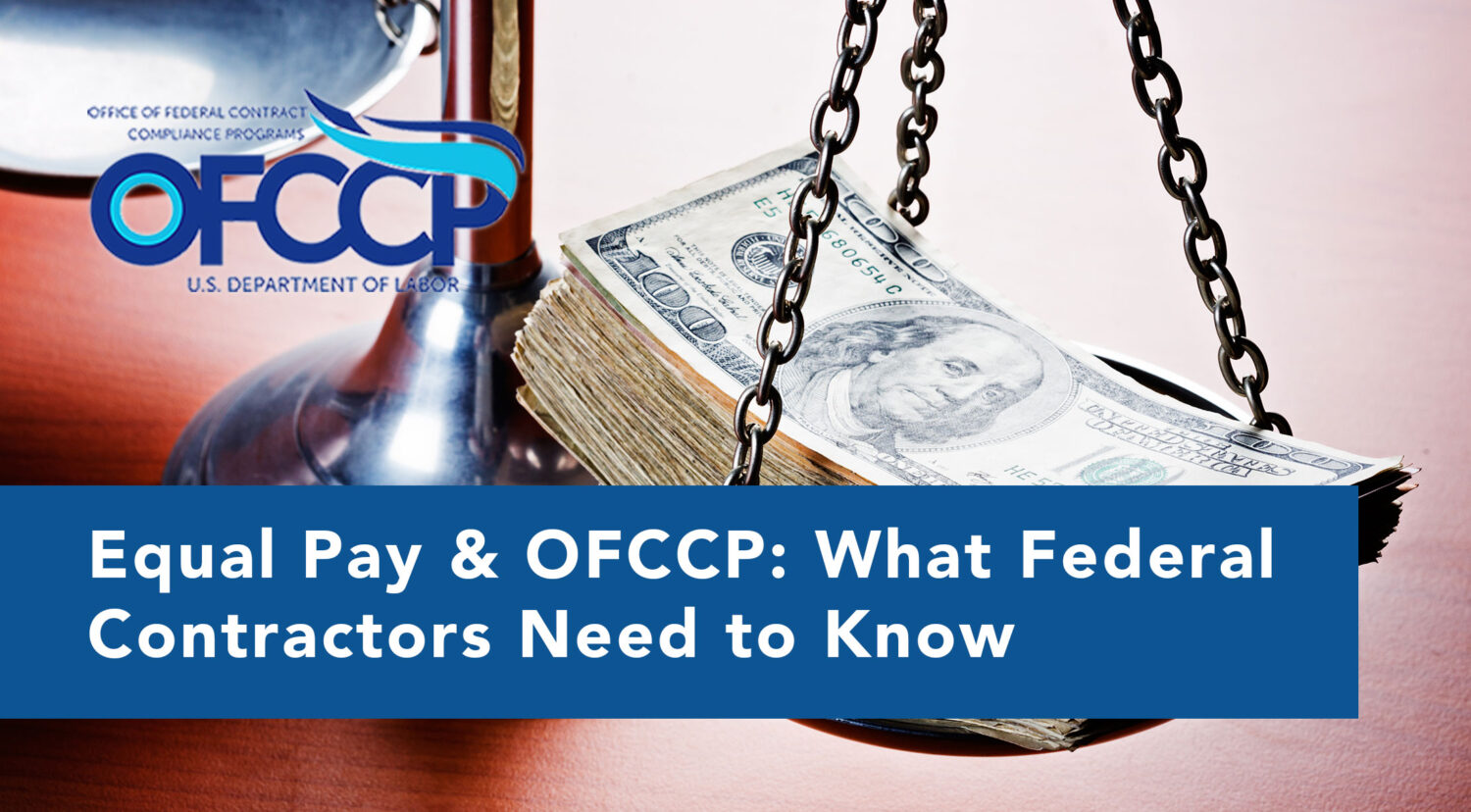 As the new presidential administration settles into office, federal contractors are eagerly looking to decipher the inevitable policy changes that are coming down the pipeline. Among the issues that the administration hopes to tackle, President Biden has expressed his commitment to closing the gender and racial wage gap that currently exists in the United States. Even with the passing of the Equal Pay Act of 1963 and the Civil Rights Act of 1964, gender and minority pay gaps are still prevalent today. According to the White House, women working full time are paid 82 cents for every dollar paid to men. Likewise, black, Native American and Latina women respectively earn 63, 60, and 55 cents on the dollar to the earnings of white, non-Hispanic men.
---
New OFCCP Head and Other Moves Signify Increased Scrutiny of Equal Pay Practices
---
Since taking office, President Biden's actions suggest that equal pay enforcement will be a top priority. He has advocated for the passage of the Paycheck Fairness Act, which would strengthen the Equal Pay Act of 1963. The act would require employers to prove that pay differentials are based on factors other than sex and increase penalties for equal pay violations. President Biden, via executive order, also recently created the White House Gender Policy Council. The council is tasked with advancing gender equity and equality through various federal policies and programs that address the structural barriers to women's participation in the labor force and decreasing wage/wealth gaps. 
Most notably, President Biden recently appointed Jenny Yang as the new Director of the Office of Federal Contract Compliance Programs (OFCCP). Yang served as Chair of the Equal Opportunity Commission (EEOC) under the Obama administration where she spearheaded efforts to combat pay discrimination, including the EEOC's collection of employer pay data (EEO-1 Component 2). In a recent interview with Bloomberg News, Yang expressed that equal pay will be a priority for the agency moving forward. Director Yang has emphasized that OFCCP will be aggressively investigating potential equal pay infractions and "will be working to develop a strong record, relying on all the evidence to enforce the law and remedy violations." In recent comments to the American Bar Association, she underscored the agency's commitment to rebuilding its enforcement program, particularly with respect to federal construction contractors. 
---
Lessons Learned from Recent Conciliation Agreements
---
Even prior to the new administration, recent conciliation agreements demonstrate OFCCP's heightened commitment to enforcing equal pay rules. Since 2019, OFCCP has obtained over $29 million in monetary relief for women and minorities who have experienced pay discrimination. In one recent case, Google agreed to pay over $1.35 million in back pay and $184,000 in interest to affected employees after OFCCP unearthed systemic compensation discrimination affecting female software engineers during a compliance audit. In another similar case, JP Morgan Chase agreed to pay over $9 million to settle allegations from OFCCP that female and minority employees suffered widespread discriminatory pay practices.  JP Morgan will also be required to take other remedial actions, such as conducting annual assessments, to ensure their compensation practices are compliant.
Specifically, these companies could have likely avoided an enforcement action, and the expenses and reputational damage that accompany them, if they had conducted sufficient routine audits of their employment and compensation systems. OFCCP's conciliation agreement  with Google explicitly notes that the company "may have failed to conduct in-depth analyses of the total employment process including evaluating compensation systems to identify the existence of pay disparities." OFCCP further stated that Google may not have had adequate systems in place designed to correct pay disparities and that they may have failed to implement an auditing system that periodically measured the effectiveness of their affirmative action program.
---
Equal Pay Best Practices for Federal Contractors
---
Equal pay missteps can result not only in steep monetary fines but also ongoing compliance monitoring and damaged business reputation. In light of the OFCCP's heightened focus on equal pay, federal contractors should evaluate their existing policies, procedures, and practices to ensure compliance with OFCCP requirements.
Here are a few steps to consider:
Evaluate the effectiveness of current policies.
Promotion decisions, performance ratings, the availability of training opportunities, leave policies, implicitly steering applicants into lower-paying jobs, and limiting transfers to better-compensated jobs can all lead to systematic pay disparities. That's why it's important to evaluate whether your current policies promote practices that have a disproportionate effect on female or minority employee compensation. Any policies that may be contributing to pay disparities should be amended or replaced to address pay gaps or deficiencies.
Engage in regular self-monitoring and auditing of pay practices.
It is essential that federal contractors conduct regular pay equity audits to ensure that compensation systems do not result in systematic pay disparities.  As the OFCCP has noted, companies like Google and JPMC could have likely avoided OFCCP equal pay infractions by having effective self-monitoring systems in place. 
Engage the help of a compliance professional.
When resources are limited, it can be easy to try and cobble together a "do it yourself" compliance solution. But is it worth the relative expense of fines, litigation, and reputational damage that can eventually result from an OFCCP infraction?  A compliance professional, such as an attorney or HR consultant who specializes in federal contracting compliance, can help you identify and address compliance weaknesses and implement effective solutions to avoid OFCCP infractions. 
---
Need help with your AAP compliance efforts? HR Unlimited Inc. can help! Our comprehensive affirmative action services assist you in all phases of affirmative action compliance. Contact us today to learn more about the many benefits of our Affirmative Action Partnership!