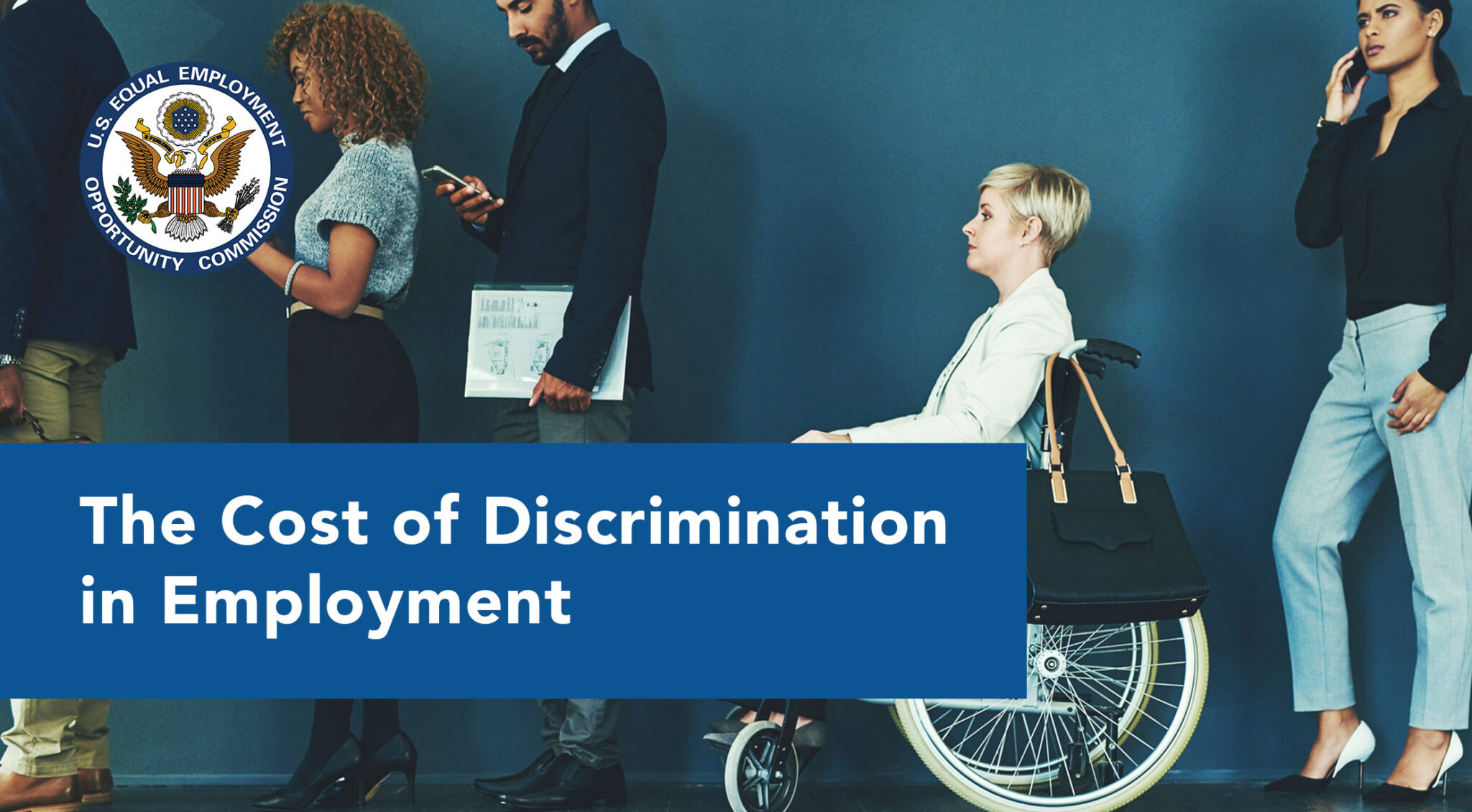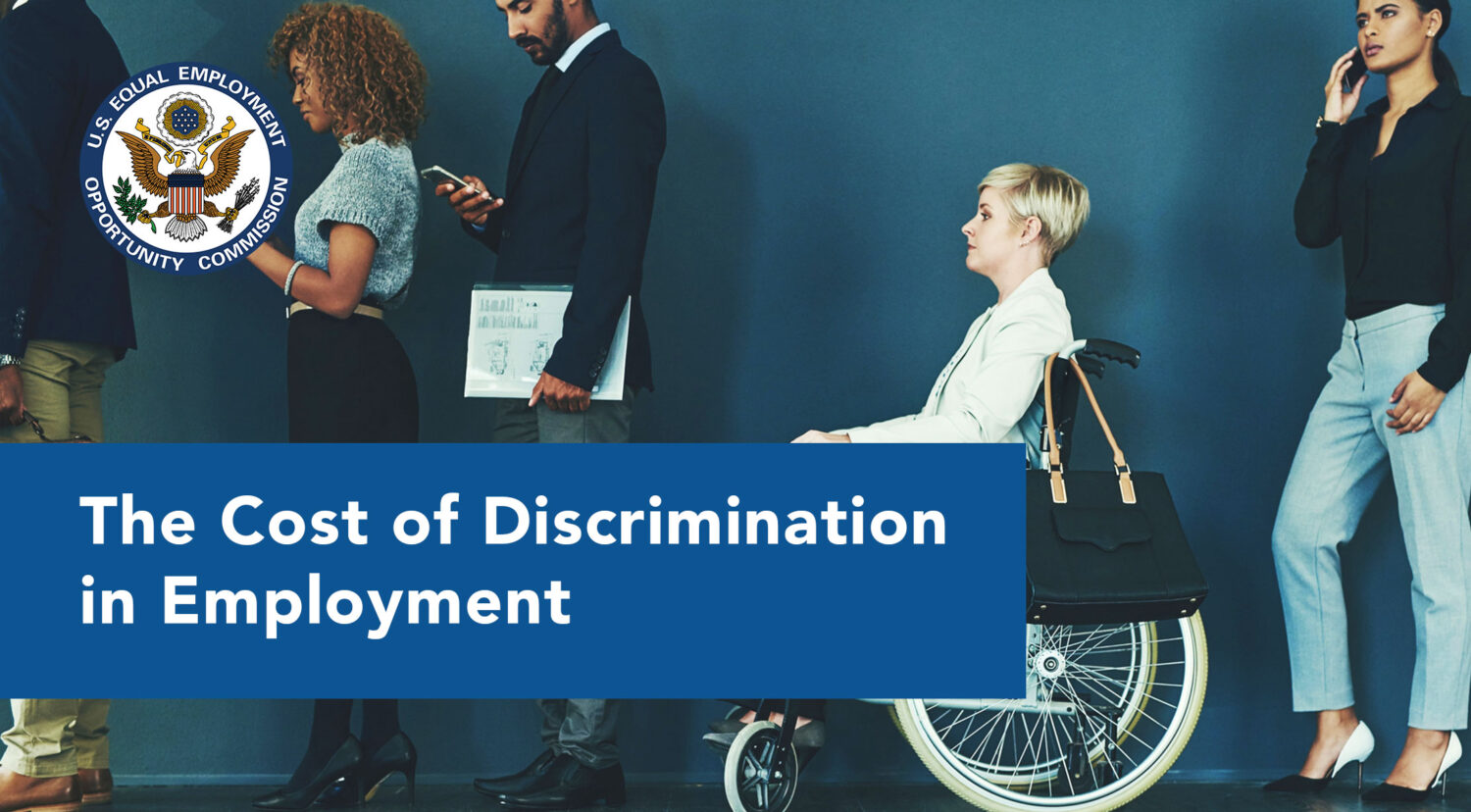 On February 26, the U.S. Equal Employment Opportunity Commission released a breakdown of the 67,448 charges of workplace discrimination the agency received in Fiscal Year (FY) 2020. According to the report, the agency secured $439.2 million for victims of discrimination in the private sector, state, and local government workplaces. These payments were secured through both voluntary resolutions and litigation. 
"EEOC advances opportunity for all of our nation's workers and plays a critical role in ensuring justice in the American workplace," EEOC Chair Charlotte A. Burrows said in a press release. "Despite an incredibly challenging year, the EEOC's dedicated workforce advanced the agency's mission to fight employment discrimination on all fronts."
The EEOC resolved 70,804 charges last year. The agency responded to more than 470,000 calls and more than 187,000 inquiries in field offices, including 122,775 inquiries through the online intake and appointment scheduling system.
"The current pandemic is not only a public health crisis and an economic crisis—it's also a civil rights crisis," Burrows said in the release.  "COVID-19 and its economic fallout are disproportionately impacting people of color, women, older workers, individuals with disabilities, and other vulnerable workers, and that impact has serious implications in the workplace."
The EEOC reduced its inventory of pending charges by 3.7 percent and increased its merit factor resolution rate to 17.4 percent from 15.6 percent the previous year. The agency's merit rate is based on the charges that are resolved in the agency's pre-litigation administrative process in favor of the individual who filed the charge.
"EEOC's role is more critical now than ever when so many workers are overwhelmed with basic survival," Burrows said. "The EEOC will continue to do what it always has – meet new challenges and overcome new obstacles to serve the American people."
According to the report, retaliation was the most frequently cited claim in charges filed with the agency last year. It accounted for 55.8 percent of all charges filed. Other frequently cited claims include disability-based discrimination, which accounted for 36.1 percent of all charges; race-based discrimination, which accounted for 32.7 percent of all charges; and sex-based discrimination which accounted for 31.7 percent of all charges.
In FY 2020, the EEOC's legal staff resolved 165 merits lawsuits and filed 93 lawsuits alleging discrimination. The agency recovered a little more than $106 million for charging parties and other aggrieved individuals through litigation. That's the highest amount the agency has recovered through litigation in the last 16 years. The EEOC achieved a successful outcome in 95.8 percent of all district court resolutions.
This data indicates just how much discrimination can cost businesses.
---
Here's what you should know to avoid having to pay.
---
Strong and Supportive Leadership:
Good leadership starts with implementing a strong EEO policy at every level of the organization.
Employers must ensure all human resources managers and employees are trained on the policy and EEO laws and that this training is regularly updated. Laws and policies must be enforced. Moreover, managers, supervisors, and employees must be held accountable.
Fair Hiring:
Organizations should monitor their own EEO compliance in hiring and recruitment by conducting regular self-analyses (Impact Ratio Analyses). This process can help determine whether their employment practices disadvantage people of color and other minority groups. This includes ensuring the selection criteria for hiring do not disproportionately exclude certain groups unless the criteria are valid predictors of successful job performance and meet the employer's business requirements. Organizations should also implement practices to widen and diversify the pool of candidates for job openings, for example, outreaching to community organizations, apprenticeship programs, and developing employees with potential talent. 
Supporting Employees:
As the EEOC's data indicates, retaliation is the top area where employers are falling short. Employers must take proactive measures to protect their employees against retaliation. This means providing clear and credible assurances that employees who make complaints or provide information related to complaints will not be punished.
---
Need help with your AAP compliance efforts? HR Unlimited Inc. can help! We have prepared thousands of AAPs and have been helping federal contractors with a full scope of AAP and EEO compliance services since 2001. Contact us today to learn more about the many benefits of our Affirmative Action Partnership!