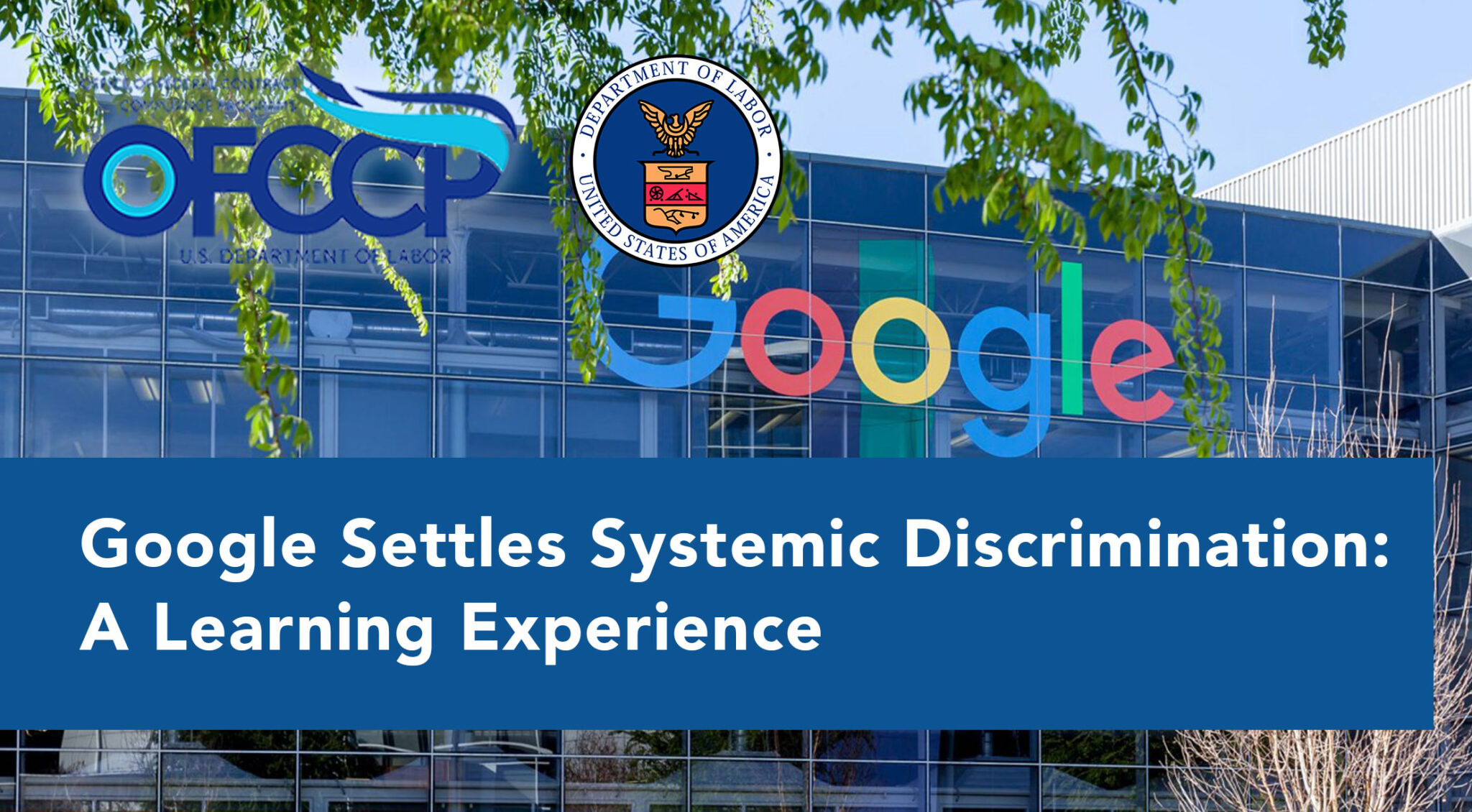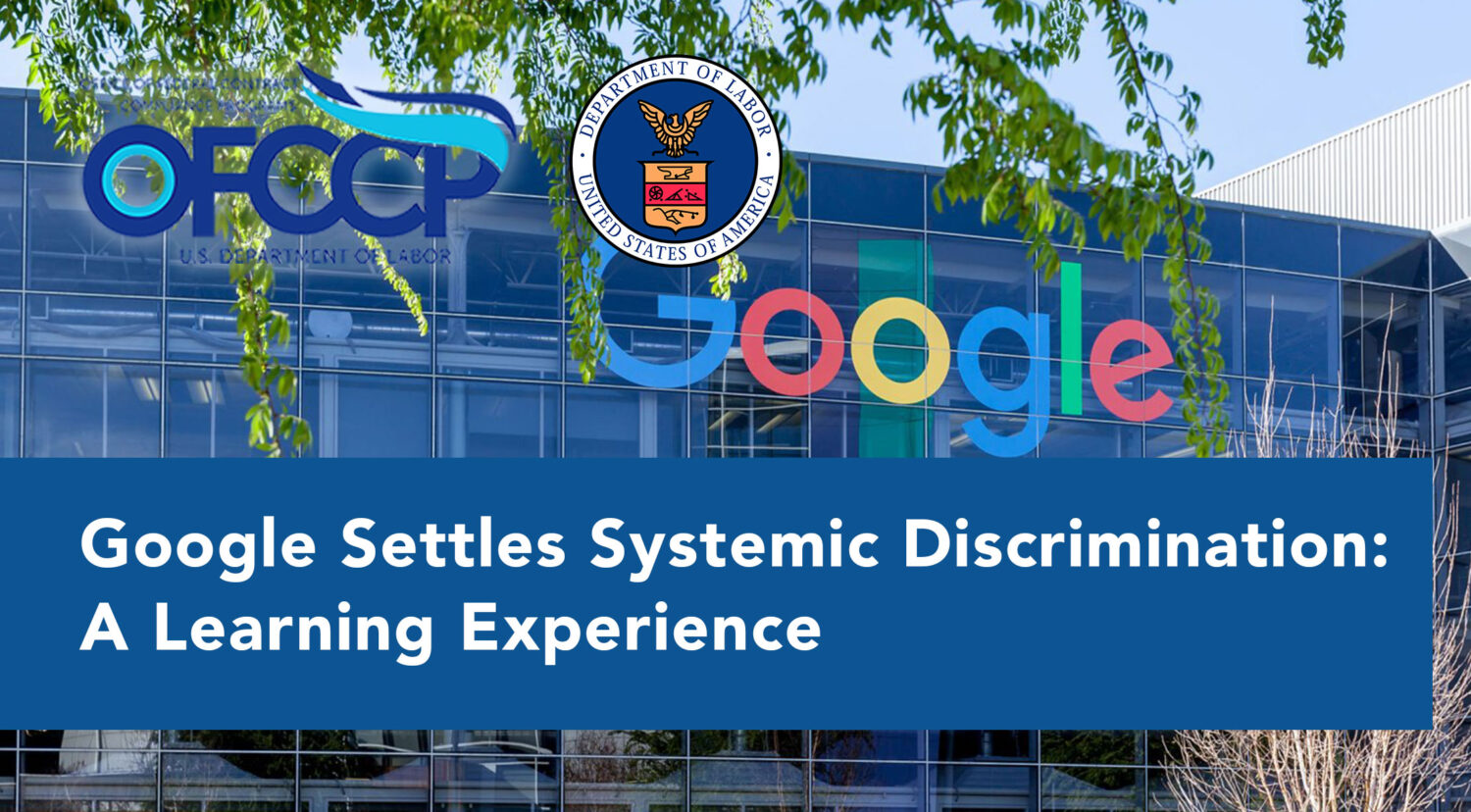 The Department of Labor recently announced that Google LLC will pay more than $3.8 million to resolve allegations of systemic hiring and compensation discrimination at its California and Washington State locations.
How did Google discriminate?
In a routine compliance evaluation by the Office of Federal Contract Compliance Programs (OFCCP), compliance officers discovered differences in hiring rates that disadvantaged female and Asian software engineer applicants between 2014-2017. OFCCP also uncovered evidence of pay disparities for female software engineer employees over the same period.    
As part of the settlement, Google will pay $1.35 million in back pay and interest to female software engineers at the company and $1.25 million in back pay and interest to female and Asian software engineer applicants who were not hired because of their race and gender. The company will also reserve $1.25 million over the next five years for pay equity adjustments.
Google says that it is committed to ensuring a "fair and unbiased" hiring and compensation process. Still, good intentions do not always translate into OFCCP compliant hiring and pay practices. The company also claims it ran an annual pay equity and impact ratio analyses during the period in question (2014-2017). Yet these analyses did not uncover the hiring and pay disparities that later cost Google millions—and an unnecessary stain on its reputation.
What can we learn from Google's discrimination missteps?

   
Federal contractors need a proactive plan to ensure the application of best practices and that they are fully in compliance with OFCCP requirements. To begin with, this plan should ensure your company is in-step with OFCCP requirements for collecting and maintaining personnel and employment records.
Federal labor laws require federal contractors to collect and maintain certain personnel and employment records such as:
Application forms/resumes
Applicant flow logs, including recruitment sources and dispositions of applicants
Job postings and advertisements
Screening tests (if applicable) and results; and
Records concerning hiring, promotion, performance appraisals, demotion, transfer, layoff, or termination; rates of pay and terms of compensation.
Proactive review of your hiring and promotion policies, procedures, and practices can help you both avoid trouble with OFCCP and maintain a high employees' morale (higher productivity).
Federal contractors have to do more than simply collect all of the required records to stay compliant with OFCCP requirements. That's why you need to regularly evaluate your policies and procedures and take proactive steps to eliminate discriminatory procedures and practices. It is critical!
In the selection process, federal contractors should evaluate their hiring practices to determine if a particular group of applicants or employees is being disproportionately screened out at a certain stage of the hiring process. Companies should also conduct regular compensation analyses by gender, age, race, and other demographic categories, controlling for job-related factors (experience, seniority, etc.) to uncover pay disparities.
If your organization discovers adverse impacts in the hiring and selection and process, you must take steps to eliminate the causes for these adverse impacts. Similarly, pay differences must be objectively justified. Otherwise, pay adjustments must be made promptly.
Costly settlements like Google's can be avoided if your company takes proactive steps to apply best practices and to comply with federal employment discrimination laws.
---
Need help with your AAP compliance efforts? HR Unlimited Inc. can help! We have prepared thousands of AAPs and have been helping federal contractors with a full scope of AAP and EEO compliance services since 2001. Contact us today to learn more about the many benefits of our Affirmative Action Partnership!