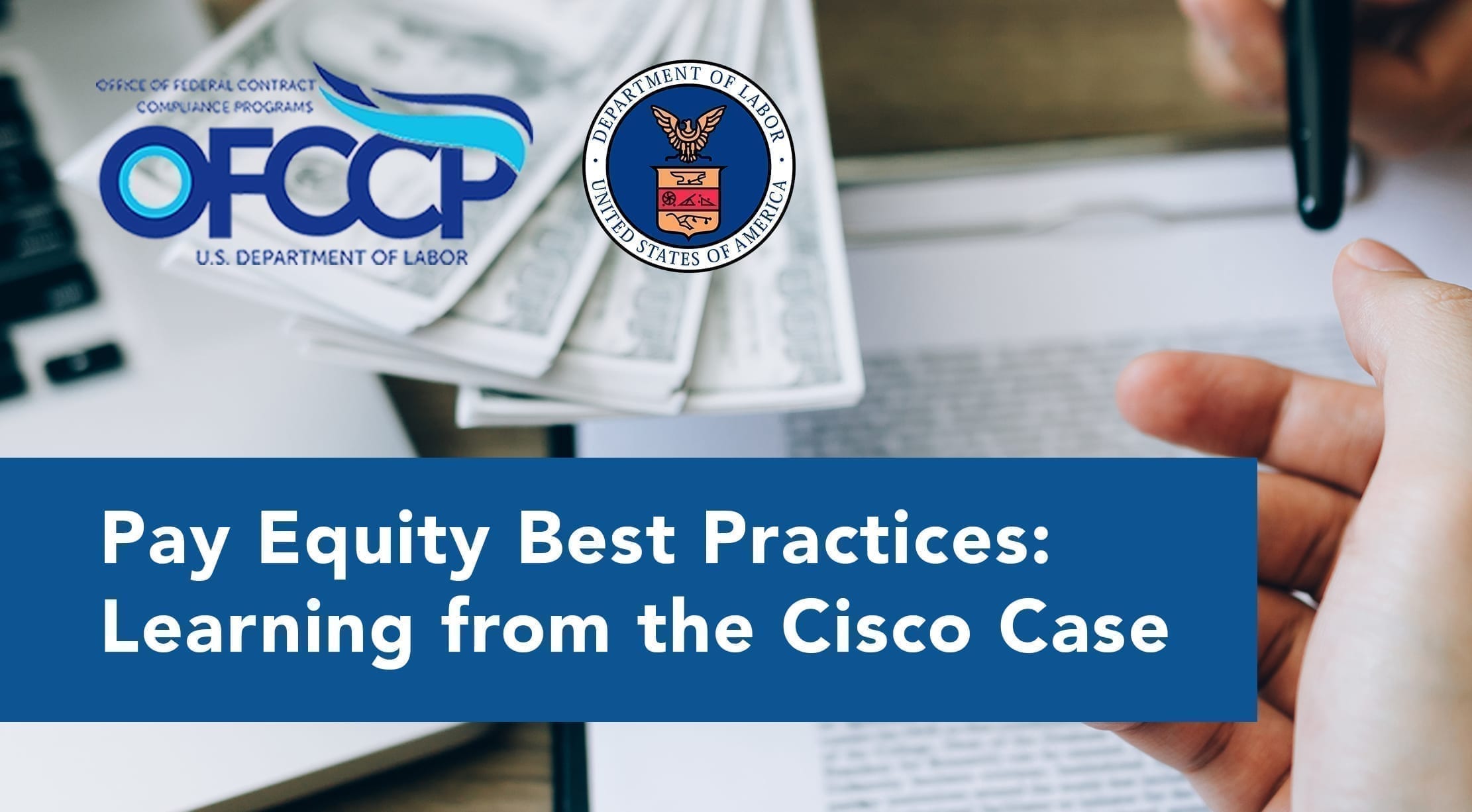 On March 16, the United States Department of Labor announced it had reached a settlement with networking hardware company Cisco Systems Inc. to resolve allegations of pay discrimination. 
As part of an Early Resolution Conciliation Agreement (ERCA) with DOL's Office of Federal Contract Compliance Programs, Cisco Systems Inc. has agreed to pay $2,000,000 in lost wages and interest to affected employees in San Jose, California. The company will also provide at least $2,750,000 in pay-equity adjustments to its employees across the country over the next five years.
"This agreement ensures that employees from Cisco Systems Inc. are compensated fairly and will prevent similar issues from happening again at any of its facilities," OFCCP Regional Director Jane Suhr said in a press release. 
The OFCCP conducted an audit of Cisco Systems covering 2011 to 2013. The OFCCP claims the company paid women, black and Hispanic employees less than comparable male and white employees in similar positions. Cisco Systems has denied these allegations and does not have to admit liability as part of the ERCA.
"The Office of Federal Contract Compliance Programs is satisfied that Cisco Systems Inc. has pursued an Early Resolution Conciliation Agreement, and addressed compensation equity nationwide," OFFCP Director Craig Leen said in the release. "OFCCP's Early Resolution Procedures program helps ensure prompter and broader relief for America's workforce by allowing contractors facing a potential violation to proactively correct such violations and analyze its pay practices over the next five years to ensure future companywide compliance."
The Cisco Systems case illustrates the consequences that can stem from allegations of pay discrimination.
---
Here are three best practices to help federal contractors avoid a costly ERCA.
---
1. Self Audits:
Federal contractors are required to perform an analysis of their compensation systems to determine whether there are gender, race, or ethnicity‐based disparities. While these self-audits are a requirement, they also serve to help federal contractors uncover pay disparities and quickly address them.
Although the OFCCP does not require federal contractors to follow a particular method of analysis, the agency does provide guidelines for these self-audits. All self‐audits must specifically assess whether race or gender‐based compensation disparities exist with an analysis of pay by job title, pay band, or department. These audits must occur periodically, and the results must be reported to internal management.
2. Big Picture:
Simply looking at employee salaries and wages isn't enough for employers to truly gain a full picture of their compensation practices in order to uncover any disparities. Employers should also examine employee access to opportunities affecting compensation, such as higher-paying positions, job classifications, work assignments, training, preferred or higher-paid shift work, access to overtime hours, pay increases, and incentive compensation. For example, if women are being steered into lower-paying roles because of their gender, this is a form of discrimination.
Employers must also look at compensation packages as a whole, including vacation, expense accounts, work flexibility, and other perks. Even when salaries and wages are in line across a job category, these additional incentives can tip the scales into inequity.
3. Pay Transparency:
Under federal labor law employees have the right to inquire about, discuss, or disclose their own pay or that of other employees or applicants. Employees cannot be disciplined, harassed, demoted, terminated, denied employment, or otherwise discriminated against for exercising this right.
However, it's important for employers to take pay transparency even further in order to ensure pay equity. Employers should consider making salary ranges for all job titles public and available to all job applicants. They should also consider conducting joint evaluation processes when making pay raise and promotion decisions to ensure these decisions are justifiable and well documented.
---
Whether you have questions about Compliance or Affirmative Actions, would like to find out more about our webinars, or would like to request a proposal, we will be happy to promptly respond to your inquiry.