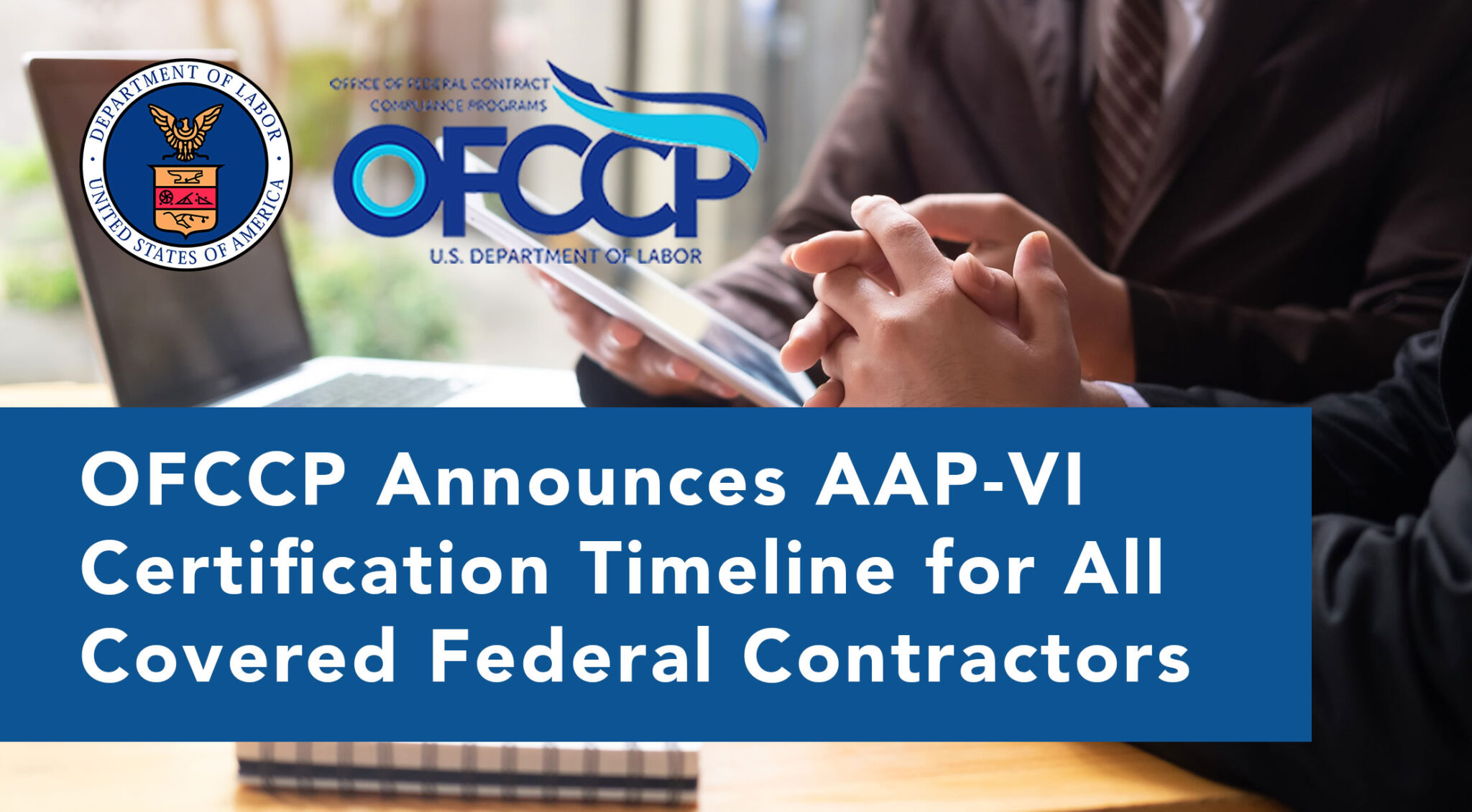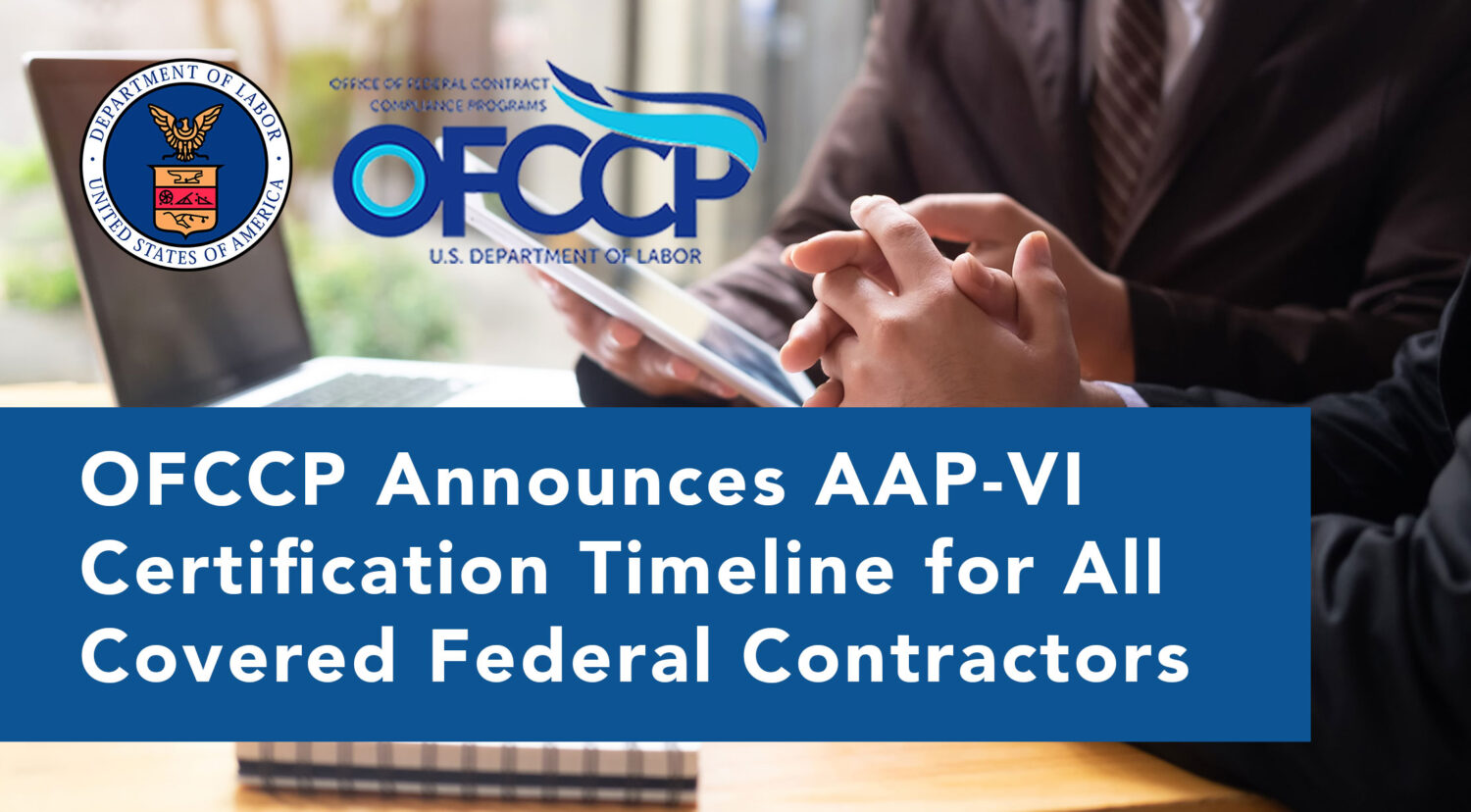 On August 31, 2021, the Office of Management and Budget gave the Office of Federal Contract Compliance Programs (OFCCP) the green light to roll out its new Affirmative Action Verification Interface (AAP-VI). 
Now, OFCCP has released its timeline for federal contractors and subcontractors to certify their AAPs through its new AAP-VI system portal.  
The timeline announcement confirms what many have speculated; that ALL covered federal contractors and subcontractors will now be required to annually certify that they have developed and maintained an affirmative action program for each establishment or functional unit.
Previously, only federal contractors who were subject to an OFCCP audit were required to submit their AAPs via mail or email.
---
AAP-VI Reporting Timeline
---
Under OFCCP's recently released timeline, contractors can begin registering for access to the AAP-VI portal starting February 1, 2022.  
The certification period will begin on March 31, 2022 and covered contractors will have 90 days to certify.
The final deadline for existing contractors to certify their AAPs is June 30, 2022. 
New contractors or existing contractors who are newly subject to AAP requirements will have 90 days after developing their AAPs to certify. Because those who are newly subject to AAP requirements have 120 days to develop their AAPs, this means they would have a total of 210 days to develop and file their AAPs with OFCCP.
---
How Federal Contractors Can Prepare for AAP-VI Certification
---
Executive Order 11246, the Vietnam Era Veterans' Readjustment Assistance Act of 1974 (VEVRAA), and Section 503 of the Rehabilitation Act of 1973 require federal contractors to take proactive steps in recruiting, hiring, training, and promotions to ensure equal employment opportunities in the workplace. 
As a result, contractors that meet jurisdictional thresholds must develop a written AAP and monitor and adjust AAP compliance efforts on an ongoing basis. For non-construction employers, the threshold requirement is generally 50 or more employees and at least one federal contract of $50,000 or more. 
Those who are covered by AAP-VI reporting requirements should take immediate steps to ensure compliance with the new certification requirement.  This includes:
Assessing current operations (including differences among operations in various locations) to determine if current contracts or subcontracts require an AAP.
Developing an AAP if one is required but not currently in place.
Auditing existing AAPs to remedy compliance gaps.
Ensuring that documentation of AAP efforts is optimized for submission through OFCCP's new AAP-VI portal.
---
Need help with your AAP compliance efforts? HR Unlimited Inc. can help! We have prepared thousands of AAPs and have been helping federal contractors with a full scope of AAP and EEO compliance services since 2001. Contact us today to learn more about the many benefits of our Affirmative Action Partnership!