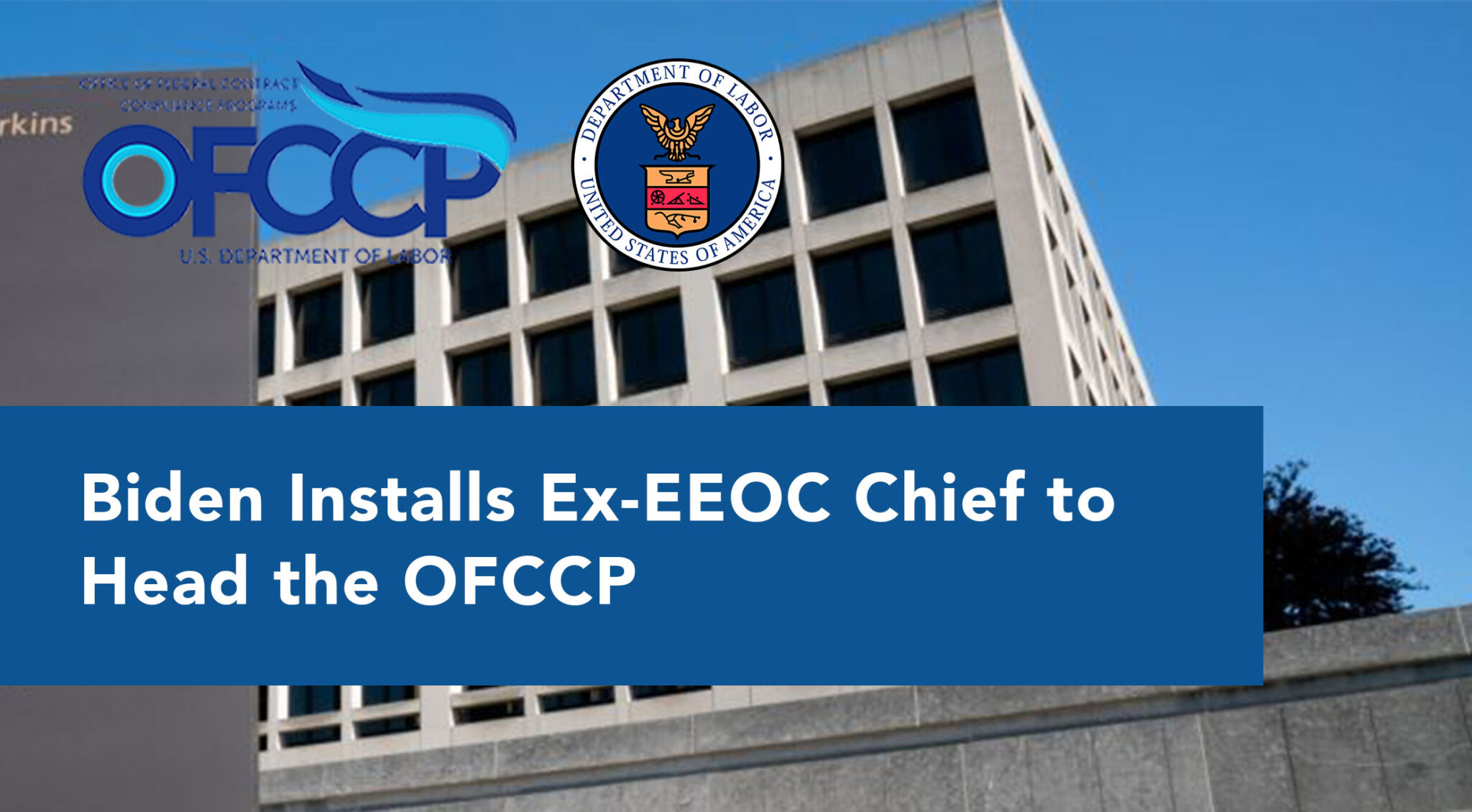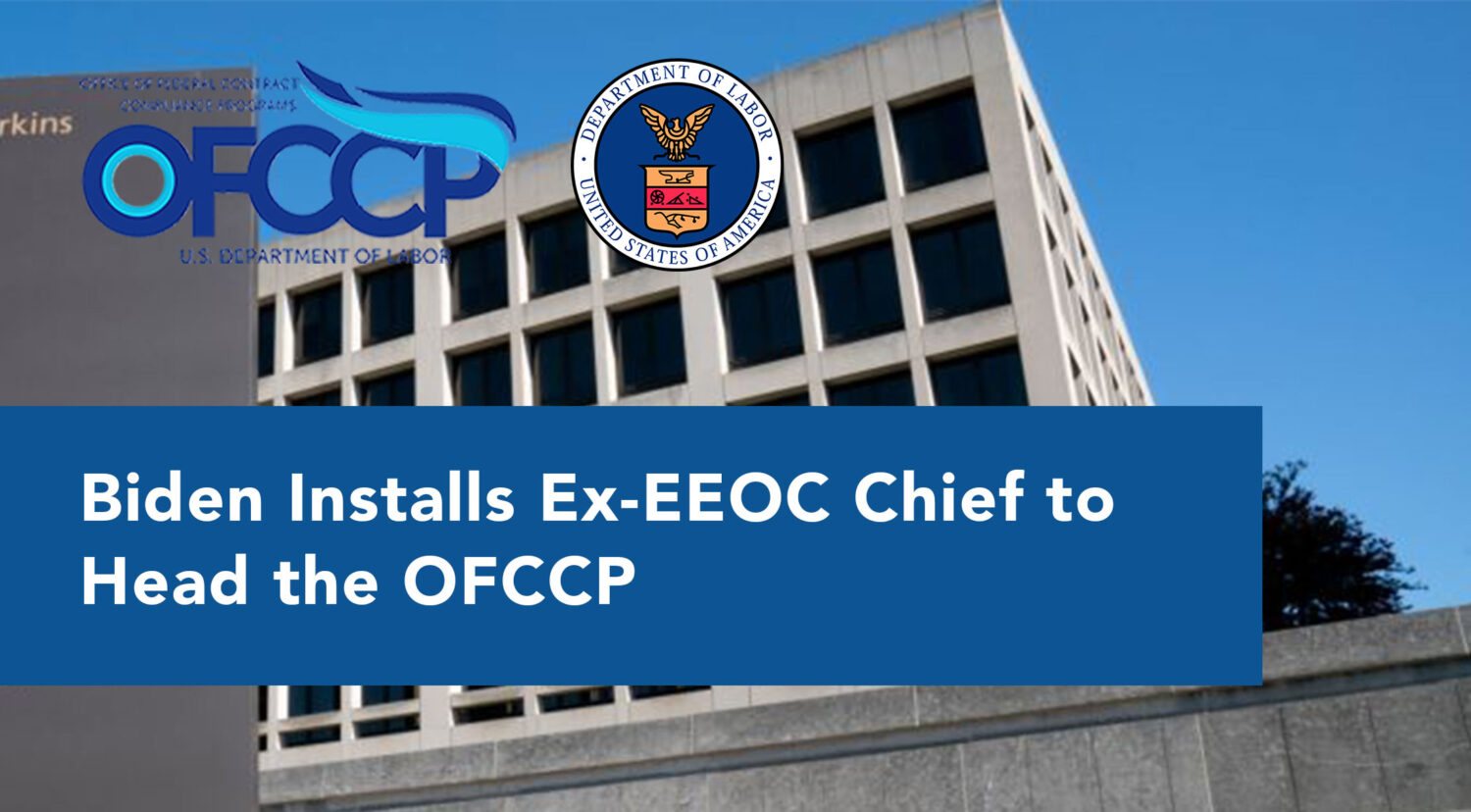 On December 3, 2020, We, the Board of Directors at the AAAED, met with Jenny Yang, with the DOL Biden-Harris Transition Team to provide her the current status at the OFCCP and some controversial EO 1395. Ms. Yang, who chaired the U.S. Equal Employment Opportunity Commission for several years during the Obama administration, has been tapped by President Joe Biden to lead the U.S. Department of Labor office OFCCP overseeing employment discrimination and pay equity within federal contractors.
Yang, who was a member of the Biden transition team, will serve as director of the DOL's Office of Federal Contract Compliance Programs, with her name appearing Wednesday in that position on the DOL website that lists agency leadership. The position doesn't require a confirmation from the U.S. Senate.
Yang, who replaces outgoing OFCCP Director Craig Leen, will oversee an agency that audits federal contractors for bias based on sex, race, veteran status, or other protected traits and makes sure they are adhering to affirmative action mandates.
A representative for the DOL did not immediately respond to a request for comment.
Yang was appointed to the EEOC by former President Barack Obama and began her term in 2013 following a decadelong stint at plaintiffs-side firm Cohen Milstein Sellers & Toll PLLC. She served as chair of the EEOC from September 2014 until Jan. 22, 2017, when then-newly inaugurated President Donald Trump named then-Commissioner Victoria Lipnic acting chair of the agency.
After her tenure as an EEOC commissioner ended in late 2017, Yang spent time as a senior fellow at the Urban Institute think tank.
While at the EEOC, which enforces various workplace anti-discrimination laws, Yang told Law360 in 2017 that her greatest success was an administrative ruling called Baldwin v. Foxx in which the agency held that a claim of discrimination based on an individual's sexual orientation is covered under the sex discrimination provision of Title VII of the Civil Rights Act.
Since then, numerous courts have adopted the EEOC's position on sexual orientation protection, as well as its similar position that bias based on a person's gender identity is unlawful under Title VII.
The U.S. Supreme Court endorsed those positions in a landmark ruling last year called Bostock v. Clayton County, Georgia, in which the justices extended Title VII protection to LGBTQ workers based on their sexual orientation or gender identity.
During her time at the EEOC, Yang was also an ardent supporter of expanding the type of information the agency collects on an employer information report, known as the EEO-1, to include so-called Component 2 wage data and hours worked for employees within 12 specified pay bands.
The pay data collection was an Obama-era initiative intended to help the EEOC and the OFCCP identify and root out pay discrimination. EEO-1 forms must be filed by private businesses with 100 or more workers as well as some federal contractors.
Although the initiative was shelved by the Trump administration, a federal judge later ordered the EEOC to collect two years' worth of pay data after several advocacy groups sued.
Leen for his part stated during a congressional hearing in 2019 that pay data his agency received through its scheduled audits was far more specific than the more general data collected under Component 2 and that the more detailed information it obtained through audits better helped the agency evaluate whether pay discrimination has occurred.
The OFCCP issued a brief regulatory notice in late 2019 saying it "will not request, accept, or use" data from the EEOC's EEO-1 Component 2 survey since it didn't "expect to find significant utility in the data."
In October, the OFCCP said it had brought in $35.6 million in recovery payments for the fiscal year 2020, which was the second-highest total in its history, trailing only the nearly $41 million it recovered in fiscal 2019, according to the agency.
---
Need help with your AAP compliance efforts? HR Unlimited Inc. can help! Our comprehensive affirmative action services assist you in all phases of affirmative action compliance. Contact us today to learn more about the many benefits of our Affirmative Action Partnership!