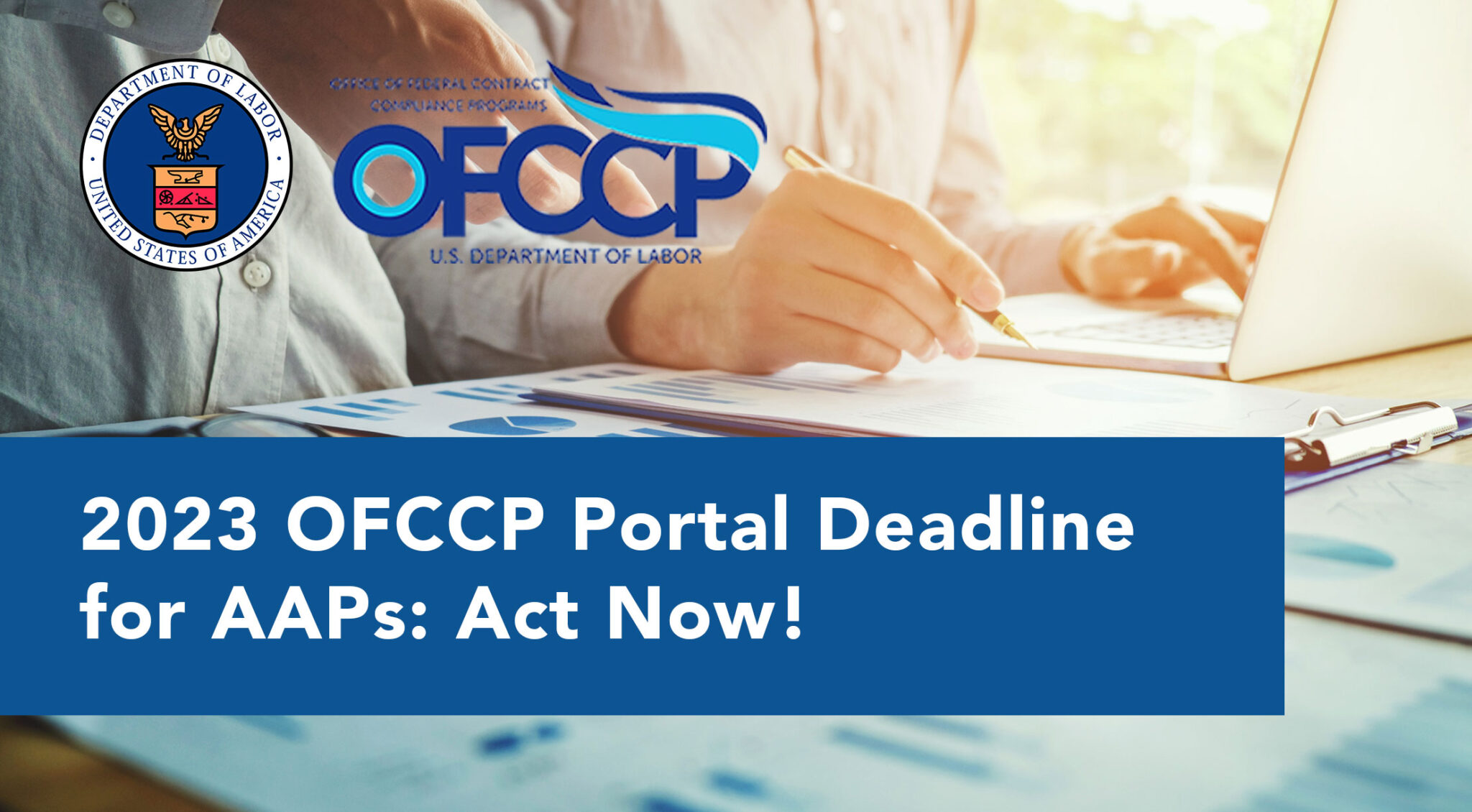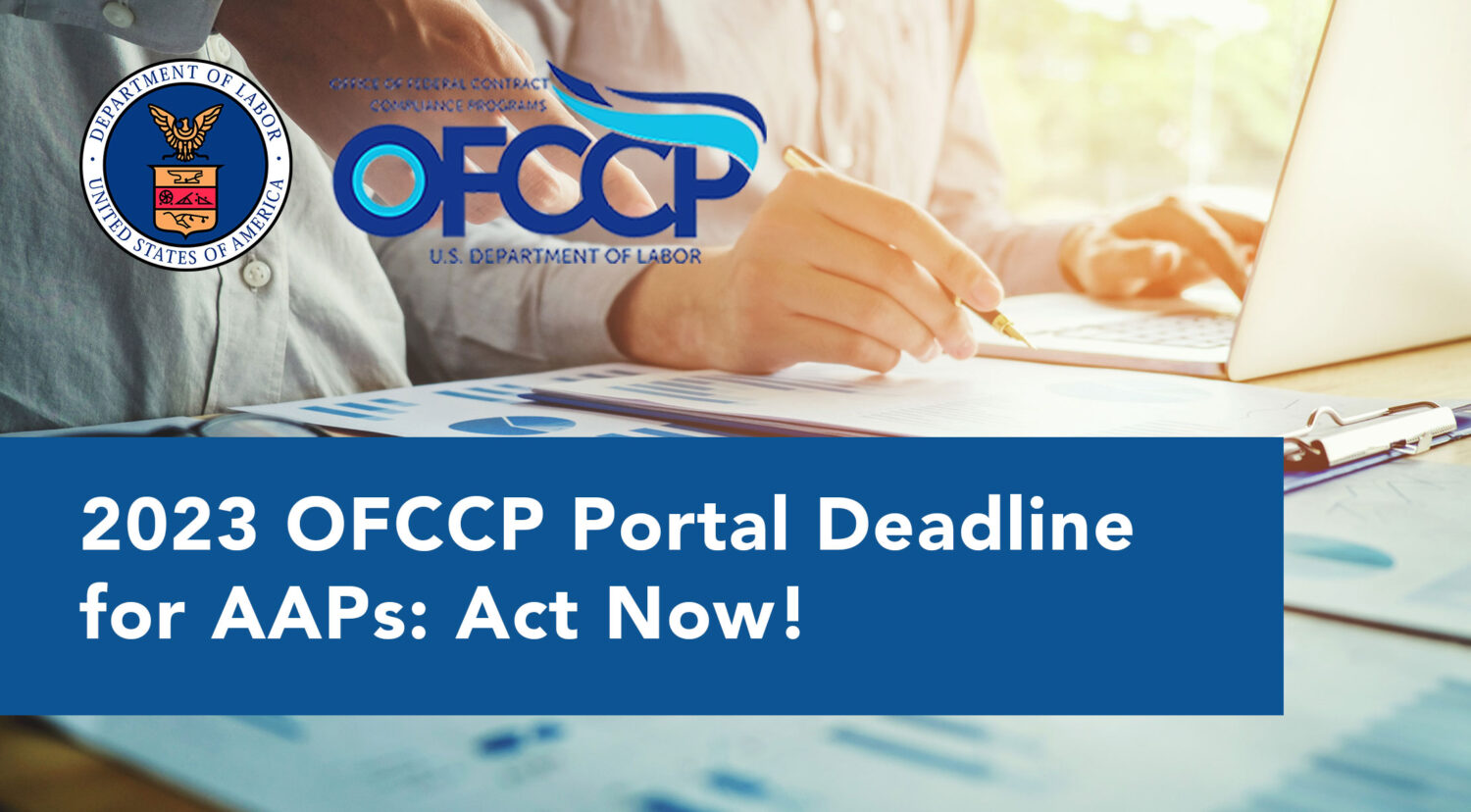 We've all heard the expression, "there's no time like the present" and that's true for federal contractors who meet the jurisdictional thresholds of Executive Order 11246, Section 503 or VEVRRA and have an obligation to develop and maintain written Affirmative Action Plans (AAPs). Be sure to mark your calendars! With the Office of Federal Contract Compliance Programs (OFCCP) portal deadline for 2023 coming up soon, now is a great time to make sure you're registered with the OFCCP portal and in compliance with all relevant regulations from the OFCCP.
Wait…
There's
an OFCCP
portal
?
What's
an OFCCP
portal
deadline
?
The contractor portal is OFCCP's platform where covered federal contractors and subcontractors must certify, on an annual basis, whether they are meeting their requirement to develop and maintain written annual AAPs. The portal allows multiple users from individual organizations to register, manage records, and certify each establishment and/or functional business unit. As of March 31, 2023, the OFCCP portal opened, and federal contractors are now able to certify the status of their AAPs for each establishment and/or functional business unit. The 2023 deadline for certifying compliance with the OFCCP is June 29, 2023. The process is straightforward, and you should be able to complete the registration in less than 10 minutes.
So h

ow do I know my data is safe?
The contractor portal is a content management system for government agencies with built-in security modules, including: 
Security kit that deals with any issue or attack concerning HTML injection.

 

Login security that denies full access to the content.

 

Password policy that requires complex passwords.

 

A feature that enables safe login procedures and prevents user data theft; and

 

XSS Protection module that protects the website from XSS attacks.

 
Data is secured according to the National Institute of Standards and Technology's Federal Information Processing Standards, which are verified by the Department of Labor's Office of the Chief Information Officer. You can't' get much safer than that!  Now that you know your data is safe, there is no time like the present to make sure your registration is on time, so you are able to remain compliant with all OFCCP regulations and requirements. While it's true that certifying compliance through the contractor portal will not exempt contractors from compliance evaluations, it will ensure that your company's contracts will stay intact without any disruption due to non-compliance. 
For more information about the OFCCP Portal, or tips on how to get started, please contact us at 1-800-708-3655. Or you can download our free 2023 OFCCP portal checklist to help you understand the OFCCP Contractor Portal and annual AAP certification process.
---
HR Unlimited, Inc. specializes in helping federal contractors and employers effectively meet their AAP and EEO compliance obligations. Please contact us to discuss any of your questions, concerns, or needs in this area.