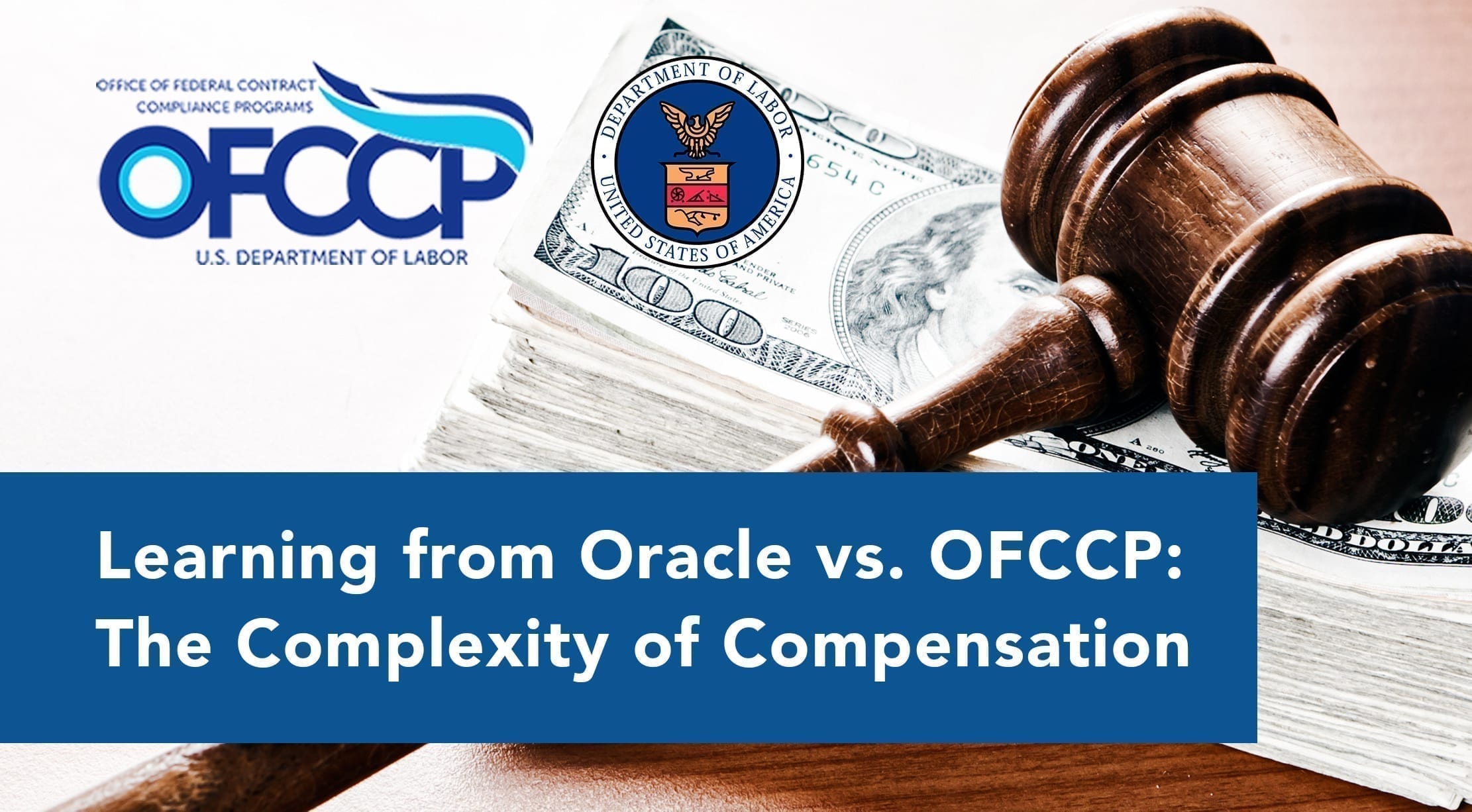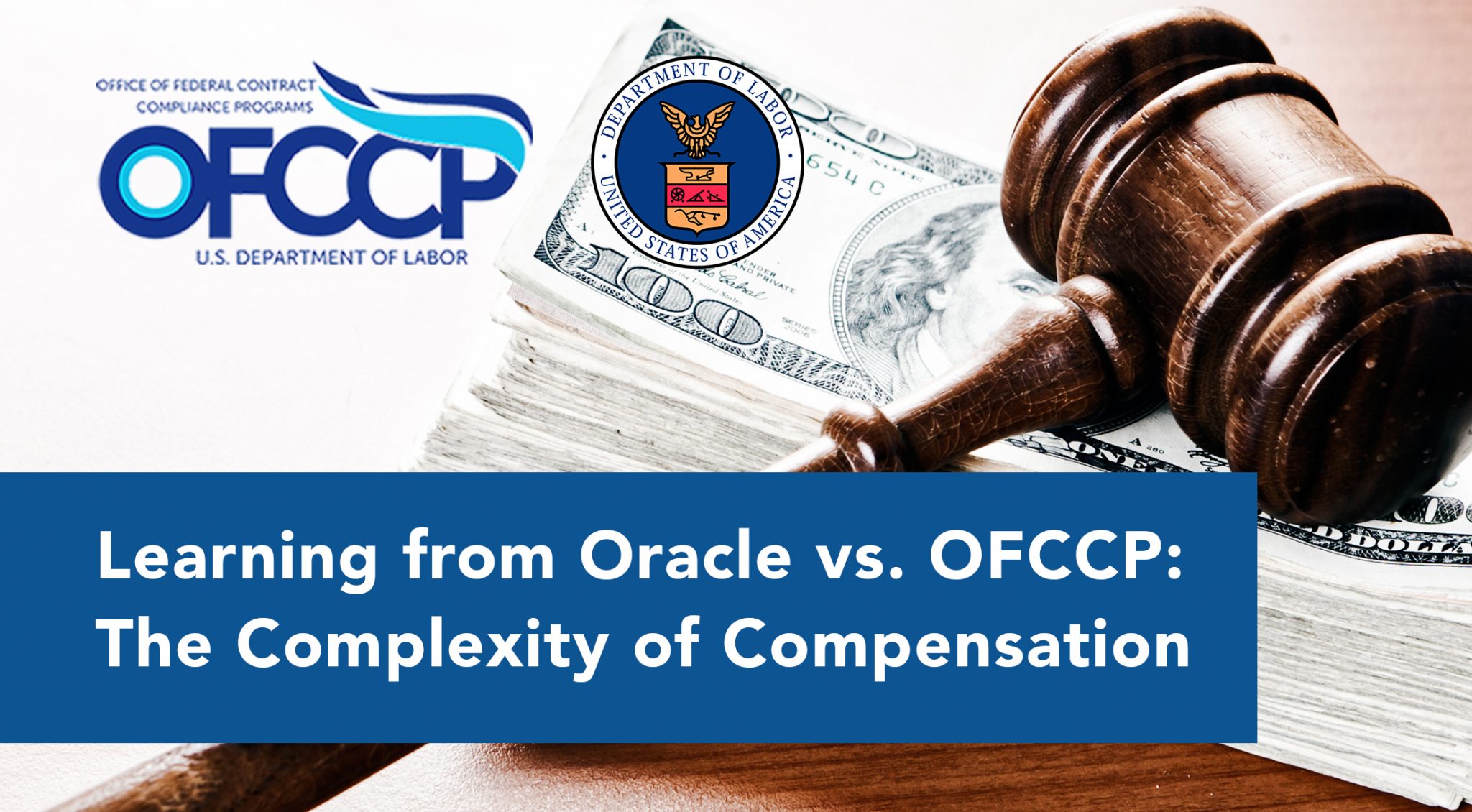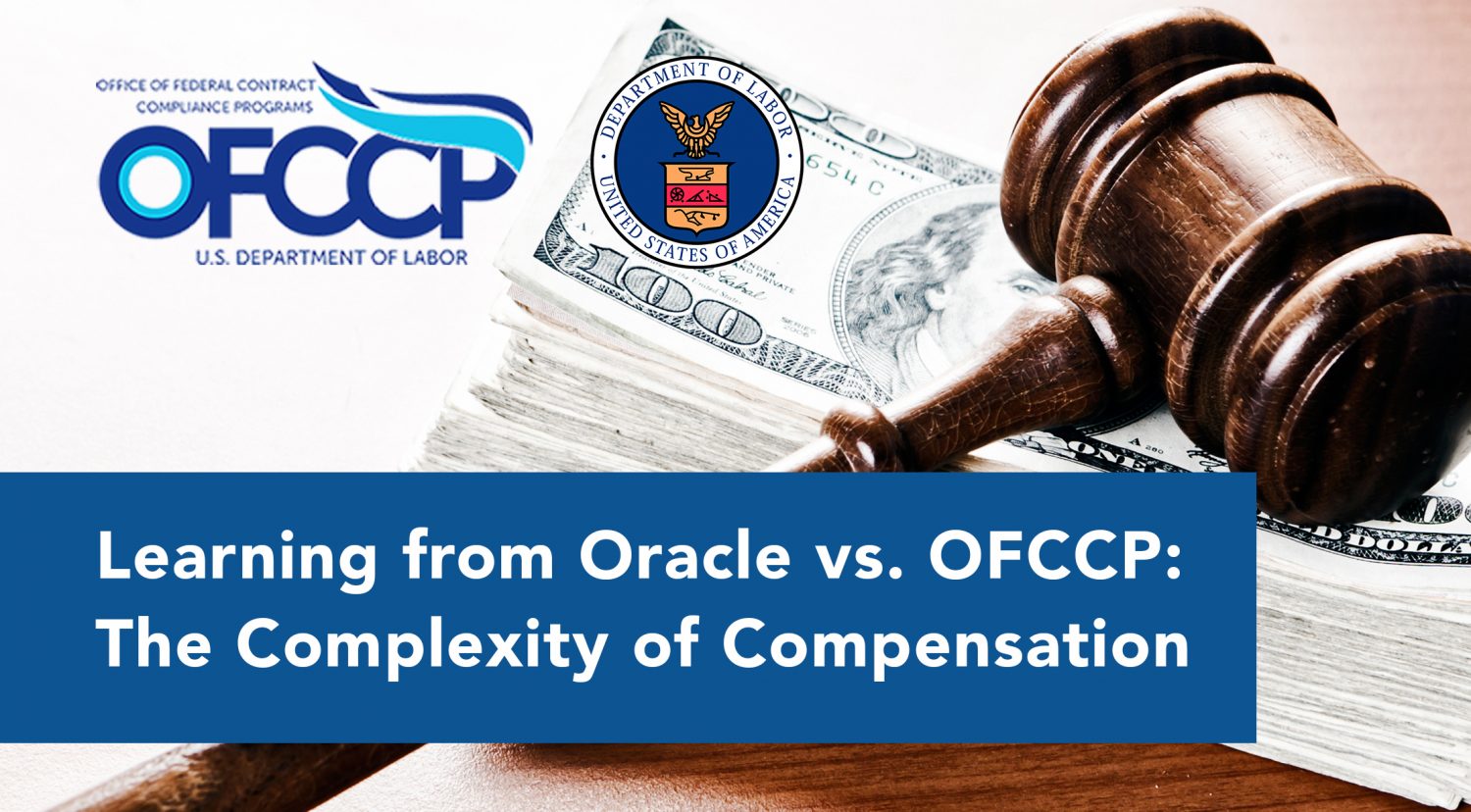 At the end of last year, the United States Department of Labor and software developer Oracle America find themselves locked in a battle over allegations of discrimination and claims of government overreach. 
Back in January 2017, the DOL sued technology leader Oracle America for discriminatory employment practices. According to the suit, filed by the DOL's Office of Contract Compliance Programs, Oracle demonstrated a systemic practice of paying Caucasian male workers more than their counterparts in the same job title. This practice led to pay discrimination against female, African American and Asian employees.
"Federal contractors are required to comply with all applicable anti-discrimination laws,"OFCCP Acting Director Thomas M. Dowd said at the time. "We filed this lawsuit to enforce those requirements."
Now, nearly two years later, Oracle has filed a lawsuit against the OFCCP challenging the legality of its system of enforcement and adjudication for discrimination claims against government contractors. The company's complaint alleges that this system was not authorized by Congress or the president and contravenes statutory authorities.
"Oracle filed this case because it is being subjected to an unlawful enforcement action by the Labor Department utilizing a process with no statutory foundation whatsoever," said Ken Glueck, executive vice president, Oracle. "It is apparent that neither Solicitor of Labor Kate O'Scannlain nor OFCCP Director Craig Leen is prepared to move back to a system where merits trump optics. Oracle brings this suit because the leadership at the Department of Labor has failed to restore balance to an unrestrained bureaucracy."
The battle between Oracle and the U.S. government dates back to 2014 when the OFCCP launched a compliance review of Oracle's equal employment opportunity practices at its Redwood Shores headquarters. During that investigation the OFCCP says the company refused to comply with the agency's requests for employment data and records including prior-year compensation data for all employees, complete hiring data for certain business lines, and employee complaints of discrimination. The agency says it attempted to resolve Oracle's alleged discrimination violations for nearly a year before filing the suit.
As part of the suit, the OFCCP is seeking lost wages, stock, interest, front wages, salary adjustments, promotions and all other lost benefits of employment for individuals included in the suit, and a reform of discriminatory policies. In addition to compensation practices favoring Caucasian male workers, the OFCCP suit also alleges Oracle had a systemic practice of favoring Asian workers in its recruiting and hiring practices for product development and other technical roles.
Oracle asserts that the agency's claims of discrimination are based on "false allegations, cherry-picked statistics, and erroneous and radical theories of the law." 
"We believe strongly in maintaining a level playing field in the workplace for all of our employees and remain proud of our firm commitment to equality in our workforce. This lawsuit seeks to ensure that employers such as Oracle are likewise entitled to a level playing field when the government asserts claims of discrimination. That has not been the case with the OFCCP, resulting in enforcement actions that are meritless and defamatory to Oracle, its executives, and other government contractors," said Glueck
Despite the protracted back and forth between the two parties the fate of Oracle and the OFCCP is yet to be determined as these lawsuits make their way through the courts.
In a hearing for the original lawsuit on Dec. 5, the OFCCP claimed that Oracle underpaid female, Asian and black employees working in certain roles at its headquarters by $401 million over the course of four years. Employees testifying for the agency said they were punished when they voiced concerns about pay disparities at Oracle. 
On Dec. 13 Oracle began its defense after a federal administrative law judge denied Oracle's attempt at an early trial win. Experts testifying for Oracle on Dec. 16 claimed pay differences stem from the jobs performed by different employees. Employees testifying for the defense praised the company and its hiring and compensation policies.
Federal courts have yet to determine the outcome of the current OFCCP lawsuit and countersuit from Oracle, but these suits are poised to have far reaching implications for federal discrimination allegations in the future. Now that the agency's power has been called into question other pending discrimination suits could be challenged as well.  
Oracle's cost fighting the OFCCP claims of pay discrimination
In addition to the legal and consulting fees that Oracle had to bear, their expert witness, a labor economist, will receive over $3 million for the work and analysis performed, in relation to this case and in the civil case brought by employees alleging Oracle engaged in pay discrimination.
---
HR Unlimited Inc's industry-leading AAP and EEO compliance solutions have consistent success rate and protects your vital Federal Government contracts. Contact us today to learn more about the many benefits of our Affirmative Action Partnership!
---