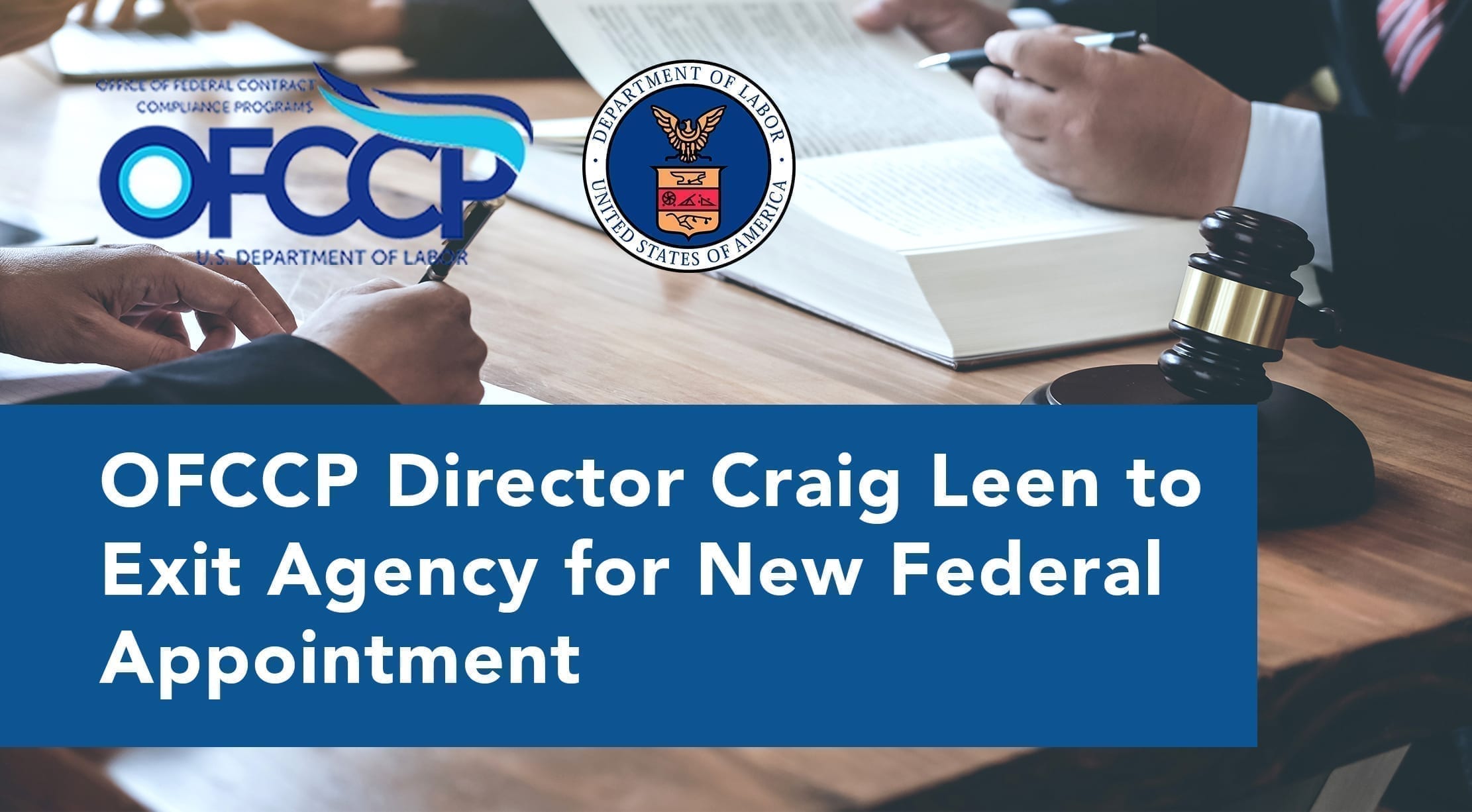 On February 3, President Donald Trump announced plans to nominate Craig Edward Leen to the position of Inspector General at the Office of Personnel Management. Leen currently serves as the director of the United States Department of Labor's Office of Federal Contract Compliance Programs.
Leen was officially appointed to his current position in December of 2018 and has served for a little over one year. He took over the position after former OFCCP director Ondray Harris resigned in July 2018.
Although Leen was only serving as interim director at the time, in the early days of his tenure, he ushered in sweeping policy changes that have significantly reshaped the OFCCP.
In August, the OFCCP announced two new policy directives aimed at ensuring equal employment opportunity and protecting religious freedom. The equal employment opportunity directive called for more comprehensive reviews of contractor compliance with federal anti-discrimination laws, and the religious freedom directive protects the rights of religion-exercising organizations.
That same month, the agency announced three more directives, including new procedures for reviewing contractor compensation practices, a program to verify that contractors are in compliance with federal affirmative action program requirements, and an initiative establishing a recognition program for contractors with high-quality and high-performing compliance programs and initiatives.
The following month, the OFCCP announced two new directives focused on providing more transparency in the compliance process. This has been an ongoing effort under Leen's tenure.
"We believe transparency makes us a more engaged and effective organization and these initiatives demonstrate OFCCP's commitment to improve results for American workers through participating in the Department-wide compliance assistance program," Leen said in a release at the time.
Then in November, the agency announced three new directives aimed at establishing an opinion letter process and enhancing OFCCP's Help Desk, establishing a process to resolve compliance evaluations at the earliest stage possible with corporate-wide compliance, and clarifying the agency's compliance review procedures.
Since being formally named as director of the OFCCP, Leen has continued to reshape the agency. And his efforts seemed to have had a positive effect on the OFCCP. In October 2019, the agency announced it had seen a record year in terms of monetary settlements and compliance assistance.
"Through a combination of effective enforcement and proactive compliance assistance, OFCCP has made a major impact on ensuring equal employment opportunity for America's workforce, and will continue to do so in the upcoming year," Leen said in a release. "I am very proud of the OFCCP team because they are making a difference for the American workforce."
Now the future of the agency is uncertain as we await news of who will replace Leen.
---
Whether you have questions about Affirmative Actions or Compliance, would like to find out more about our webinars, or would like to request a proposal, we will be happy to promptly respond to your inquiry.